Elgren and Cotten Participate in Council on Undergraduate Research Meeting
---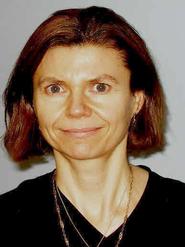 Professor of Chemistry Tim Elgren and Associate Professor of Chemistry Myriam Cotten recently participated in a Council on Undergraduate Research annual business meeting from June 18-20, that gathered councilors from diverse academic disciplines at Montana State University in Bozeman.

One of the highlights of the meeting was the vote to modify CUR's constitution to allow for the merger of CUR and NCUR, the National Conferences on Undergraduate Research. The combined organization will provide an outstanding opportunity for advancing the cause of undergraduate research.

CUR is a national organization that was founded in 1978 "to support and promote high-quality undergraduate student-faculty collaborative research and scholarship." Elgren is a former CUR president. Cotten, who is serving a three-year term as a councilor in the Division of Chemistry, is the current chair of the Chemistry Mentors Program.