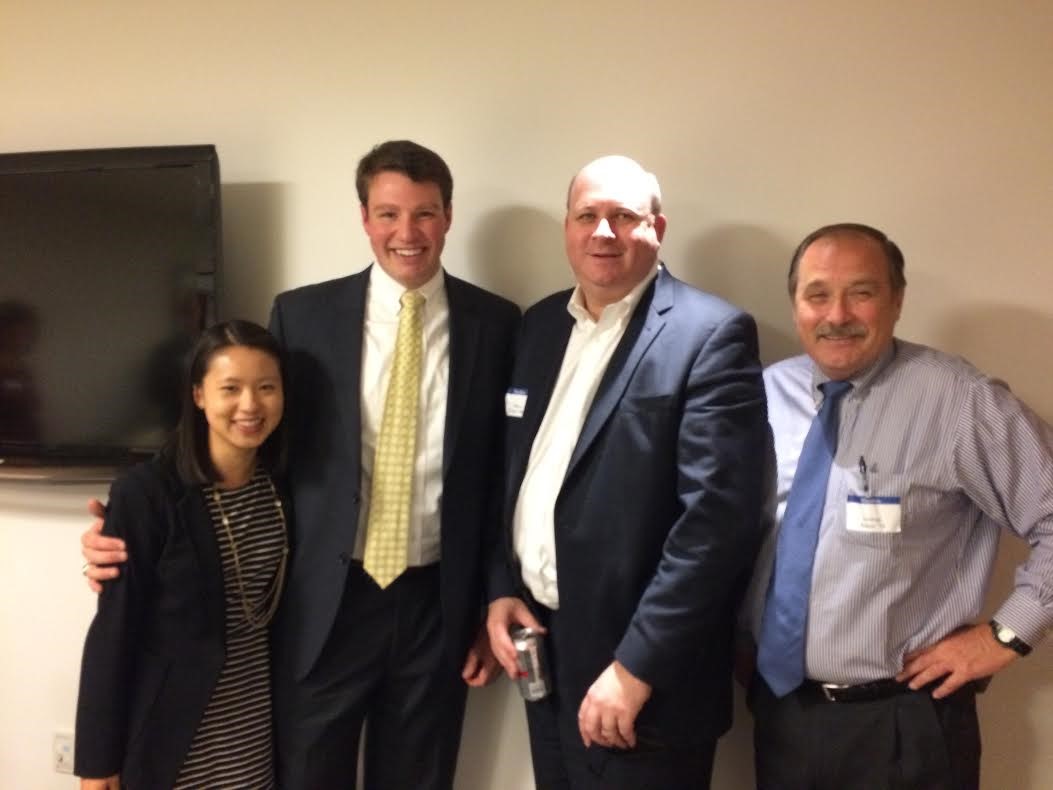 The Elihu Root Society was established in 2010 to provide programming and networking opportunities for Hamilton alumni with an interest in domestic and international law and public service.

On November 9, The Elihu Root Society held it most recent event -- the inaugural lecture for Washington D.C. This event was hosted by George Baker '74 and featured Marc Elias '90 as speaker. Elias is currently the chair of Perkins Coie's Political Law practice and is serving as the general counsel for Hillary Clinton's presidential campaign. Also in attendance were the society co-chairs Wenxi Li '10 and Knute Gailor '13.
During the talk, Elias touched on the significance of legal and judicial systems in elections as well the role of super PACs, a modern breed of political-action committees. Despite his involvement in the Clinton presidential campaign, Elias refrained from including politics in his talk and focused on his work on campaign finance. Following Elias' presentation, the floor was opened to a Q&A session with the attendees.
After sponsoring events in the Metro New York City Region for a number of years, the Elihu Root Society is excited about the successful inaugural event for the Washington D.C. area and hopes to sponsor additional D.C. events in the future.
For additional information on the Elihu Root Society, please contact Sharon Rippey, director of alumni relations, by email or by calling 866-729-0314.