Gant Named New York Foundation for the Arts Fellow
---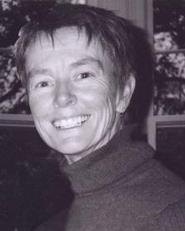 Associate Professor of Art Ella Gant was named a 2011 Fellow in digital/electronic arts by the New York Foundation for the Arts (NYFA). NYFA awarded $728,000 in unrestricted cash grants of $7,000 to 105 artists throughout New York State. Fellows were selected from a pool of 3,692 applicants in the categories of crafts/sculpture; digital/electronic work; non-fiction literature; printmaking/drawing/book arts, and poetry.
"The NYFA Fellowship awards represent to the New York State artist community a huge validation of their dedicated art practices. These awards to these great artists from around the state help in more ways than just financial support, they also propel these recipients to new levels of recognition in their careers," said NYSCA Council Member Danny Simmons. "Every application we received was reviewed by a peer panel of artists from across the state. This is a highly rigorous process and the recipients are incredibly talented", says NYFA Executive Director Michael L. Royce. Now in its 26th year, the Artist Fellowship Program has awarded more than $26 million to more than 4,300 artists.
Among those who received support at critical stages in their careers are 2011 Pulitzer Prize winners Jennifer Egan and Zhou Long; as well as Spike Lee, Christian Marclay and Julie Taymor. NYFA's 2011 Artists' Fellowships are administered by NYFA with leadership support from the New York State Council on the Arts. Additional support is provided by the New York City Department of Cultural Affairs, Deutsche Bank Americas Foundation, the John Burton Harter Charitable Trust, the Milton & Sally Avery Arts Foundation and one anonymous donor.
The New York Foundation for the Arts (NYFA) was founded in 1971 to empower artists at critical stages in their creative lives. Each year NYFA provides more than $1 million in cash grants to individuals and small organizations. NYFA Learning programs provide thousands of artists with professional development training and its website, NYFA.org, received more than 1.9 million unique visitors last year and has information about more than 8,000 opportunities and resources available to artists in all disciplines.