Ellen Esterhay '14 Interns with U. S. Senate Foreign Relations Committee
---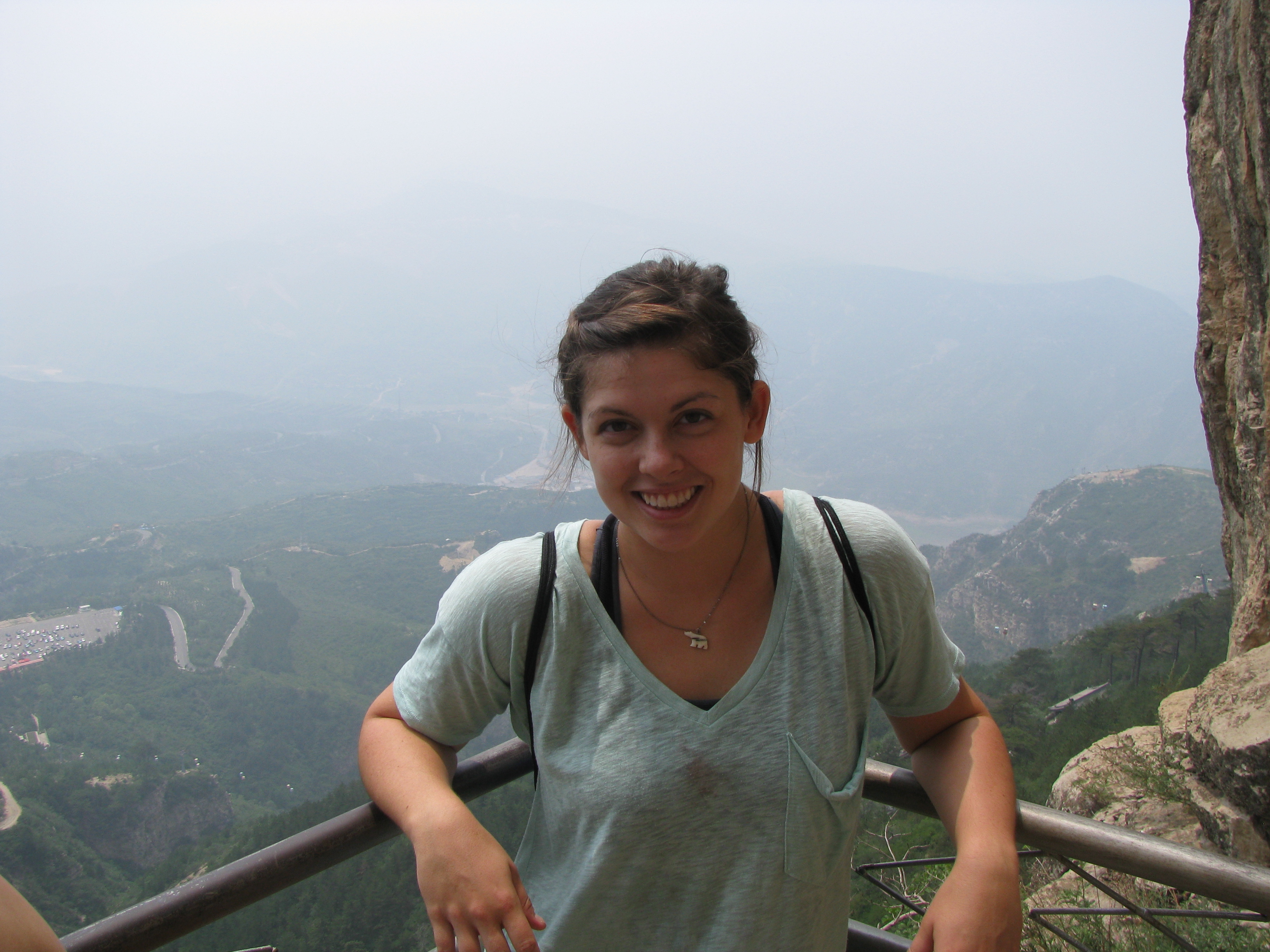 As one of the original 10 standing committees of the Senate, the U.S. Senate Committee on Foreign Relations is a permanent panel that develops and influences U.S. foreign policy. For six weeks this summer, Ellen Esterhay '14 interned with this panel, which supports, debates and challenges treaties and policies from both the president and secretary of state. Working on Capitol Hill in the Dirksen Senate Office Building, Esterhay saw first-hand how foreign policy is developed.
The Joseph F. Anderson '44 Internship Fund, administered by Hamilton's Career Center, supported Esterhay's internship experience.
"Every day of work was different," said Esterhay. She attended various types of meetings, taking notes for senior staffers and legislative assistants whose portfolios covered East and Southeast Asia, as well as the international economy. When sitting in on hearings, briefings, think tank meetings and similar gatherings, she produced detailed reports summarizing the discussions. Senate interns also shared duties that included answering calls from constituents and receiving visitors in the front office.
Esterhay learned about internal government activities and stayed informed on current international affairs. One example was her attendance at meetings concerning Bangladesh. The country is facing pressure from international agencies to adopt new labor laws, and Esterhay was able to sit in on committee hearings that presented relevant concerns. She "heard first-hand why policies in Bangladesh need to change and what is being done to correct them." Esterhay also performed background research on the Senate Foreign Relations subcommittee on East Asia and the subcommittee on Pacific affairs assistant secretary nominees.
A large part of the committee's work is communicating information with other offices and departments, such as the State Department. Esterhay's additional duties included following what foreign policy legislation was currently being debated.
While she never got to meet President Obama, she worked on first drafts of letters from the committee chairman to the president, as well as letters from the chairman to the Office of U.S. Trade Representatives, on a number of different issues. Esterhay also assisted in briefing preparations, making sure materials for attendees were complete.
Esterhay concluded, "the internship was a fantastic experience, and working at the Capitol was such a great opportunity." With a double concentration in world politics and Chinese, she was able to apply relevant knowledge from college assignments to her internship.
She met many Hamilton alumni during her internship and said "they were always willing to talk about their experiences and share any advice." This summer allowed Esterhay to see "what working on the Hill was really like," and she is now considering returning there to pursue a career after graduation.
Esterhay is a graduate of Kentucky Country Day School (Louisville, Ky.).