Ellingson Publishes Book Chapter About Megachurches
---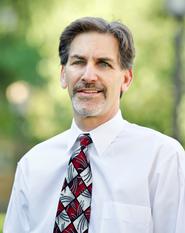 Associate Professor of Sociology Stephen Ellingson is the author of a chapter in Religion in Consumer Society: Brands, Consumers, and Markets (François Gauthier and Toumas Martikainen, eds., Farnem, UK: Ashgate).
In his chapter, "Packaging Religious Experience, Selling Modular Religion: Explaining The Emergence and Expansion of Megachurches," Ellingson shows how the growth and success of megachurches has been fueled by their ability to create new religious practices that are easily adapted across theological and denominational boundaries.
These packages of sermons, worship services or small group discussion guides provide church leaders with templates or formulas for transplanting the megachurch experience in their own congregation. At the same time, isomorphic pressures within religious bodies and in local religious economies push congregations to adopt and adapt the megachurch practices in order to effectively compete and thus remain viable.