Documentary Budrus to be Screened
---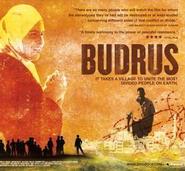 Hamilton College's Diversity and Social Justice Program (DSJP) will host a screening of Budrus, an award-winning documentary about a village on the border between Israel and the West Bank where Israelis and Palestinians on either side of the security wall construction worked to nonviolently resist the building of the wall. The film will be shown on Thursday, March 31, at 7 p.m., in the Science Center's Kennedy Auditorium. The event is free and open to the public.
Prior to the screening, Hamilton Professor of History Shoshana Keller will provide a brief history of the Israeli-Palestinian conflict since 1967.
The film was produced by "Just Vision," an organization established to direct attention to Israeli and Palestinian nonviolence and peace-building efforts. After the screening Nadav Greenberg, a representative of Just Vision will engage in a discussion with the audience.