CASE CURRENTS Features Krywosa Article
---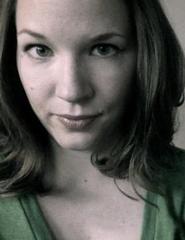 The September issue of CASE (Council for the Advancement and Support of Education) CURRENTS magazine includes a feature article written by Director of Interactive Content Strategy Jess Krywosa titled "All in the Hamily." Subtitled "The true story of what happens when a college stops being polite and protective of its campus's quirks and starts getting real on social media: The Scroll," the article provides an overview of this social media aggregator, its development, release and resulting community cultivation and interaction.
Krywosa explains, "We wanted a vehicle that would highlight the voices and passion of our audiences: alumni tweeting about their professional accomplishments, students blogging while doing research in Antarctica, prospective students posting pictures of their campus visits and everything in between. We didn't want to just distribute Hamilton-created content. We wanted to show the interaction among our audience members; feature the valuable content they're creating and sharing about us; and better yet, give them a place to do it that would generate genuine Hamilton buzz, increase our mentions, stimulate authentic conversations, and attract more people to join the party."
Krywosa's defines The Scroll as "a social media aggregator or hub, created in-house that asks for audience-generated content and includes hand-selected content from multiple social networks, including Twitter, Tumblr, Facebook, and Instagram." She writes that The Scroll's branding and visual identity started with its name which "combines Hamilton's 200-plus year history with the notion of a scroll as a communications tool and the digital scrolling people now do every day." And as The Scroll evolves it is and will continue to be, as Krywosa writes, "a vibrant demonstration of the Hamilton brand—one that's perpetuated primarily by students and alumni."
Note: "All in the Hamily" will be available to non-subscribers only until Nov. 15, 2013.