Chronicle of Higher Ed Quotes Chambliss
---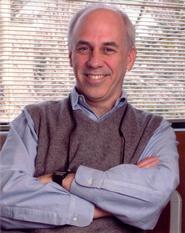 "Can Colleges Manufacture Motivation?," an article in The Chronicle of Higher Education, opened with comments by Daniel Chambliss, The Eugene M. Tobin Distinguished Professor of Sociology. "'Motivation is an outcome of college. … It energizes people to want to learn more and go out in the world and grab it by the throat,'" began Chambliss, who is completing a book with Christopher Takacs '05 titled How College Works (Harvard University Press). The book and Chambliss' comments were based on the nine-year Mellon Foundation Assessment Project, a longitudinal study of student educational experiences at Hamilton.
"'What struck us was that this was the result of being at the college, not simply a given input, the way lots of people seem to treat it. … Colleges and universities are like a museum. They're filled with all this beautiful art, but someone has to turn on the light. If no one turns on the light, nothing else matters,'" Chambliss said in the article.
Chambliss also suggested that professors who seem to be the best at motivating students be assigned to core and introductory courses, where they are more likely to reach a large number of students. Both he and his co-author alumnus Christopher Takacs discussed the fact that minor changes can have profound consequences on many students' success.