Chronicle of Higher Education Features Goodale Research
---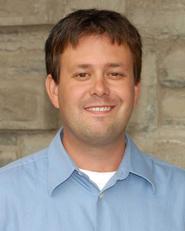 Assistant Professor of Anthropology Nathan Goodale and his work with students and other faculty in the Slocan Valley of British Columbia, Canada, were featured in The Chronicle of Higher Education in its Sept 17 issue. "Archaeologists Uncover Markers of an 'Extinct' Ancient Tribe on Contested Land" provided an overview of the work that Goodale has been pursuing in the last decade excavating the land of the Sinixt people to document the archaeology of First Nations in the valley.
The article offered a brief overview of the Sinixt tribe, most of whom now live in Washington state, but claim the area in which Goodale has been working as their ancestral territory. Goodale has spent six weeks every other summer there with a dozen students as part of a field school and has continued his own research at the site on a yearly basis. Three thousand years ago the area in which Goodale has been working was the site of 32 domed, earth-covered pit-houses that constituted a village.
The Chronicle article touched on projects currently being pursued in conjunction with Goodale's research by Max Lopez '15, Adrien Hilmy '13, Associate Professor of Geosciences David Bailey, Visiting Instructor of Anthropology Alissa Nauman and Catherine Prescott '12, a consultant with the Digital Humanities Initiative.