Congressional Quarterly Press Publishes Rivera Election Simulation
---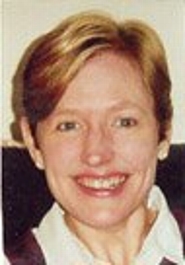 Associate Professor of Government Sharon Werning Rivera has published an on-line version of a simulated election campaign exercise with
Congressional Quarterly Press
. The simulation, titled
"Elections in West Europa,"
is designed to teach students about party systems, campaigns and government formation in established democracies by using active learning strategies.
In the exercise, students work in groups to create party messages, develop "branding" strategies for their parties, film a campaign ad, participate in a public debate and form a coalition government. The exercise aims to develop creative thinking, promote cooperative group learning and equip students with practical skills in public speaking and digital media.
The simulation was developed for Government 112: Comparative Politics and has been used in Rivera's course since 2005. It was designed in consultation with Hamilton Information and Learning Liaisons (HILLgroup), a collaborative organization that provides support to faculty using multimedia assignments in their courses. In particular, instructional technologist specialist Janet Simons, reference librarian Lynn Mayo, and oral communication center coordinator Jim Helmer were instrumental in helping Rivera develop and improve the simulation. The project was also assisted by a Class of 1966 Career Development Award and a Faculty Grant Development Award from Hamilton.