Dissent Magazine Publishes Isserman Article
---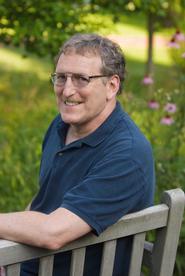 Dissent Magazine published an article titled 50 Years Later: Poverty and The Other America by Publius Virgilius Rogers Professor of History Maurice Isserman in its winter 2012 issue. The article is an adaptation of the prologue of The Other American: The Life of Michael Harrington, the biography Isserman wrote in 2000. The article included updated statistics and observations.
"Fifty years since the publication of The Other America the poor are still among us - and in a testament to the lasting significance of Harrington's work, not at all invisible," wrote Isserman. "Whether or not the poor exist is thus no longer a matter of debate; what if anything can be done to improve their condition remains at issue."
Dissent Magazine is a quarterly publication focused on politics and culture. The article can be accessed from a link on Isserman's web page.
The Other American was described in a 2000 New York Times review written by the editor of The Nation as a "fair and fascinating account of a charismatic and appealing actor on the American political stage."