Huffington Post Publishes Plate Essay
---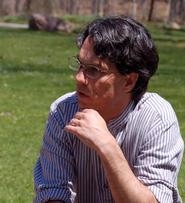 "Apocalypse Now and Then: Four Rules for Watching the World End," an essay written by Visiting Associate Professor of Religious Studies S. Brent Plate, appeared on The Huffington Post site on July 24. In his article, Plate discusses apocalyptic films both pre- and post-9/11 and assures his readers that "we've had apocalypses for so many years, and will continue to have them."
Plate provides "a list of four rules we can learn from the apocalyptic genre, and our desire to keep coming back to the end," and answers the question, "why do we keep watching [these films]?" He lists some of the current apocalyptic films: Oblivion, Pacific Rim, After Earth, World War Z and This is the End.
A frequent writer about the intersection of religion and film, Plate is the author of Religion and Film, The Religion and Film Reader, Blasphemy: Art that Offends, Walter Benjamin, Religion, and Aesthetics, Re-Viewing the Passion: Mel Gibson's Film and Its Critics, and Representing Religion in World Cinema. Plate is also co-founder and managing editor of the journal, Material Religion: The Journal of Objects, Art, and Belief.