New Scientist Quotes Williams on Butterfly Migration
---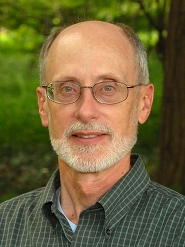 New Scientist magazine quoted Ernest Williams, the William R. Kenan Professor of Biology, in "The chilly secret to monarch migration," an article that examined possible trigger prompting these butterflies to leave the warmth of Mexico to travel to the United States in the spring. In the Feb. 17 article, Williams commented on how warming temperatures might change migration patterns.

"The species is not threatened at all," said Williams. "What is endangered is the migration."

"There will be more monarchs able to survive on the Gulf Coast," said Williams. But to expand their range northwards, they must have milkweed on which to lay their eggs. Scientists don't know if milkweed is moving north or even if it can survive and flourish at northerly latitudes, he explained. Williams suggested another possibility: the entire migration might reduce, with fewer butterflies migrating and only travelling short distances.

In an earlier article published this month in Biological Conservation, Williams and Boston University researchers found that butterflies show signs of being affected by climate change in a way similar to plants and bees, but not birds, in the Northeast United States.