New York Times Features Isserman Article
---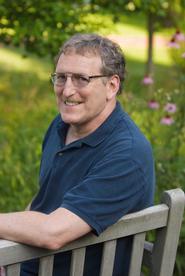 The New York Times' current entry on the publication's Civil War blog is the work of James L. Ferguson Professor of History Maurice Isserman. Titled "From the Playing Field to the Battlefield," the article reveals that during the war, the majority of Hamilton students participated on both the Union and Confederate sides and that many perished. "Of the 226 Hamilton alumni who served in the war, more than a third came from the four classes from 1861 to 1864. A startlingly high proportion did not live to see their 25th birthday," wrote Isserman, who is also the author of the forthcoming book On the Hill: A Bicentennial History of Hamilton College.
The blog, titled Disunion, follows the Civil War as it unfolded. According to the Times' website, "One-hundred-and-fifty years ago, Americans went to war with themselves. Disunion revisits and reconsiders America's most perilous period -- using contemporary accounts, diaries, images and historical assessments …."
Isserman began his entry with a description of Hamilton students preparing for war. "By May 1861, war fever had swept the North, from urban centers to the smallest farming communities. Few places, though, were as energized as the country's college campuses. The Clinton Courier, a weekly newspaper in upstate Clinton, N.Y., reported on May 2 on the buzzing at Hamilton College, under the headline 'Old Hamilton Aroused':
'Since the opening of College, a strong military and war spirit has manifested itself among the Students, which has culminated in the formation of a military company, some 80 strong, which under the direction of … several of the members who understand military tactics, is being drilled nightly in the science of war.'"
The article, published on May 23, includes several images, among them the earliest known photograph of the campus, a page from the College catalog illustrating the classical curriculum and a Hamilton alumnus in a Union uniform, Lt. Rush Cady. Isserman quoted from whose letters. "…the cause for which we fight must triumph, though Thousands more should fall. The march of Progress has always been through bloody battle-fields,& is so now.- Good men have always fought to maintain & defend great principles. Good governments cost blood & treasure in the founding & also the preservation. The individual man is but a tool for the promotion of the progress & welfare of the whole race," wrote Cady.
Isserman asked, "Would Cady's faith in heroic abstractions have survived the war unscathed, if he had done the same? Or would repeated exposures to scenes of battlefield carnage have undermined his belief in the meaningfulness of individual self-sacrifice?" Isserman concluded, "He [Cady] had no trouble identifying his own place and duties within a seamless, purposeful history, as he and his fellow students had been taught to do at Hamilton College."