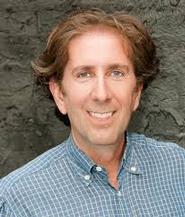 D.T. Max, a staff writer for The New Yorker, recently visited Hamilton to discuss his most recent work, a biography of David Foster Wallace. Calling his book "a biography" here is sort of disingenuous: Max's work, titled Every Love Story Is a Ghost Story: A Life of David Foster Wallace, remains the only full-length biography of the writer since Wallace's unfortunate death in 2008. Using a variety of sources close to Wallace, in addition to assembling an archive of Wallace's many emails and letters, Max completed his book as a continuation of his well-received 2009 New Yorker profile of Wallace, "The Unfinished."
The focal point of Max's visit was "Consider the Writer," a lecture given at Dwight Lounge on March 2. Playing off the Argentine writer Jorge Luis Borges' capsule biographies, Max gave a brief sketch and outline of Wallace's life, pausing in the middle of his lecture to read a selection of "the turning point for Wallace" from Every Love Story Is a Ghost Story.
For those in the audience who hadn't read the biography, Max's lecture provided a good summation of the work; for those who had, Max made sure to pepper his outline with enough anecdotes and auxiliary details to maintain interest. Max often paused in the middle of his narrative to discuss the process of creating the book. "You know," he remarked, looking down every now and then to ruminate as if his own memory was hiding beneath the podium. "Big Craig [a person Wallace turned into an Infinite Jest character] actually exists. He sent me a photo of himself and Wallace on a fishing boat. When Wallace describes him as 'not built, but poured,' he's absolutely right."
Max also took the time during his talk to describe the process of combing through his sources. "This email Wallace wrote to Jonathan Franzen about writing is one of the most beautiful emails I've ever read," Max stated. "Most of us write pretty good letters and okay emails. Wallace wrote magnificent letters and only slightly less amazing emails, if that gives you any sense of what kind of writer we're dealing with here."
Max also shared information about himself and his own writing. "I wasn't really any sort of expert on Wallace before beginning the biography," Max confessed. "If you formed a line of Wallace fans before 2008, I wouldn't even be in the first thousand. Or the second." And yet, Max's passion for the material clearly showed through. He downplayed his undergraduate years at Harvard – "I was a poor student" – yet quoted everyone from Shakespeare to Karl Ove Knausgård off-the-cuff.
The question and answer period post-lecture involved Max's take on Everything and More, Wallace's book on the concept of infinity, and the benefits and defects of biographical reading. Max, although coming to writing often from a "blank page" and lack of knowledge, worked through a wide variety of material and started discussions concerning, as it were, "everything and more," that lasted long after his lecture.
And this was one of the great benefits of Max's visit: the conversations he ended up facilitating between students and faculty members. Max attended Professor Benj Widiss' upper-level English class "Contemporary American Fiction" and Professor Marianne Janack's "David Foster Wallace and the Difficulty of Philosophy" seminar, and, in both environments, provided biographical information and details from the Wallace archives while also asking sharp questions of the students. "Is Wallace actually making a rather conventional argument about television here?" Max asked of "E Unibus Plurum" in Professor Janack's class.
When a student in "Contemporary American Fiction" suggested that one of Wallace's stories was autobiographical, Max queried, "Why, then, does Wallace give us the wrong year for his graduation from Urbana High School?" Max provided a well-balanced approach to texts in both classes and displayed his ability for drawing out analysis.
Wallace himself wrote, in a review of Joseph Frank's seminal biography of Fyodor Dostoevsky, "To make someone an icon is to make him an abstraction, and abstractions are incapable of vital communication with living people." During his short stay on the Hill, Max ensured that Wallace remained a "real person" and not an icon or a kind of "Saint David." Max often hit home the necessity of Wallace's readers in ensuring his peculiar legacy. "I don't really understand," Max stated.
"What's going on with academics and Wallace right now. But it's the enthusiasm of readers, those people who bring Infinite Jest with them in a backpack to Nepal – that's what keeps him going. And that's always been the case."
In addition to discussing Wallace's life and work, Max also gave a talk on careers in journalism sponsored by the Career Center on March 3. Max has contributed to The New Yorker since 1997 and worked as a staff writer for the magazine since 2010. His other work includes "The Family That Couldn't Sleep: A Medical Mystery" and reviews for The New York Observer and The New York Times Magazine.