The Nation Publishes Isserman Essay
---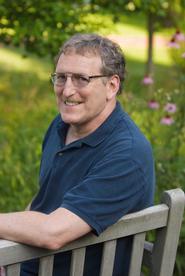 "What Would Michael Harrington Say?," an article by Maurice Isserman, Harrington's biographer and the Publius Virgilius Rogers Professor of American History, appeared in The Nation on April 25. In the article, Isserman described Harrington as "the pre-eminent figure of American socialism" and noted that he was often referred to as the "man who discovered poverty."
Isserman consulted with both of Harrington's sons who speculated on what their father would have said about current world and national politics. They felt that Harrington would have welcomed Communism's demise in Eastern Europe and the former Soviet Union and that he would "be appalled by the scorched-earth tactics and incivility that prevail in the United States today." Isserman agreed and made several other guesses on how Harrington would view today's world.
"He liked to quote Dr. King to the effect that 'the moral arc of the universe is long, but it bends toward justice,' a sentiment that President Obama occasionally echoes in his speeches," wrote Isserman. "And maybe that's the most important thing Michael Harrington would have to say to us were he alive today."
Isserman's biography of Harrington is titled The Other American: The Life of Michael Harrington. He wrote a new introduction for the 50th anniversary edition of Harrington's book, The Other America, that was published this year.