Endsley Presents Workshop and Research
---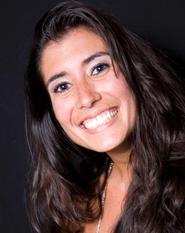 Crystal Leigh Endsley, visiting assistant professor of Africana studies, presented a workshop titled "Get Involved: Social Change and Grassroots Organizing" at the 10th annual FIND, Inc. Conference held at Smith Institute of Technology in Hoboken, N.J., on March 19.
Endsley was invited to lead the workshop based on her experience translating campus programming to engage the broader community in social action. The workshop first focused on orienting each student leader with his or her role in social change. Participants then designed a program to implement that showcased that role. Endsley was also a featured spoken word artist at the cultural showcase that closed the conference.
On March 28, at the annual convention of the American College Personnel Association, Endsley co-presented her cultural research and the resulting program,"Setting the Table: Recipes of Resistance," with Dr. Toby S. Jenkins of George Mason University.
The presentation and research papers resulted in a cultural program that invites students to explore the space of the kitchen: a traditionally domestic space that often signifies oppression and servitude. Using aprons and tablecloths as their canvas, participants designed materials of resistance that shared a creative portrait of the politics of social survival taught to them by the matriarchal figures in their lives. The session included a replica of the exhibit, an overview of the project and an interactive discussion on reconstructing memories of mothers and integrating family memory into the college experience.