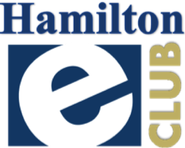 Several members of Hamilton College's Entrepreneur Club attended the Venture Network's networking event at Q Labs, an accelerator for start-up businesses based out of New York City on Feb. 28. The purpose of the Hamilton Venture Network is to provide support for both for-profit and not-for-profit entrepreneurs within the Hamilton Community.
The attendees, Jason Ross '14, Jason Mariasis '12, Mihai Dohotaru '13, Jeremy Young '13, William McIvor '12 and Nicholas Andrés Yepes '15, felt the trip was time well spent. The students met fantastic alumni entrepreneurs and business professionals and were able to discuss new ventures and potential collaborations between Hamilton College's Entrepreneur Club and the Hamilton College Venture Network. The event established connections within Hamilton's community of entrepreneurs.
Student Assembly and HillFresh Holdings Inc. provided financial support for the club's travel expenses. Club members plan to attend Hamilton College's Second Annual Pitch Competition, March 30- April 1 on the Hill.