Essay by Corinne Bancroft '10 and Peter Rabinowitz Published in Style
---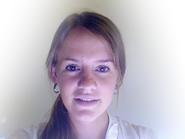 "Cats, Dogs, and Social Minds: Learning from Alan Palmer—and Sixth Graders," by Corinne Bancroft '10 and Professor of Comparative Literature Peter J. Rabinowitz, has appeared in a special issue of Style.
The issue centers on a "target essay" in which Alan Palmer sets out the basic principles developed in his groundingbreaking books, Fictional Minds and Social Minds in the Novel. This is followed by responses from an international group of 25 narrative scholars. In their contribution, Bancroft and Rabinowitz use (and test) Palmer's observations as they revisit their own recent essay on Chekhov's "Lady with a Dog"—and as they think about the reading strategies employed by their own students, both at Hamilton and at St. Gregory School, where Bancroft is currently teaching.
Palmer's Social Minds, incidentally, was published in 2011 in Ohio State's Theory and Interpretation of Narrative Series, co-edited by Rabinowitz, James Phelan and Robyn Warhol.