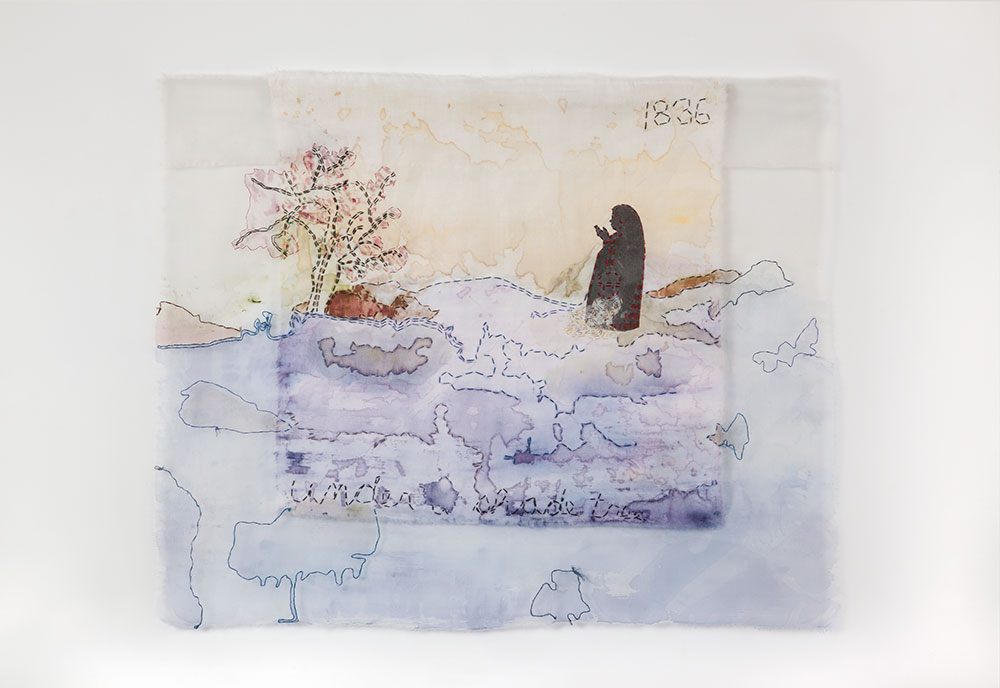 Contemporary artist Renée Stout and textile artist Karen Hampton will present a lecture focusing on their creative process and artwork currently on display at the Ruth and Elmer Wellin Museum of Art, on Wednesday, Nov. 4, at 4:15 p.m., in the Wellin Museum overlook on Hamilton's campus. The lecture, part of the Wellin's Artists in Conversation series, is free and open to the public.
Renée Stout is known for her assemblage of artworks dealing with her personal history and African-American heritage. After graduating from Carnegie-Mellon in 1980, Stout moved to Washington, D.C., where she began developing a form of Congo-inspired sculptures and progressed to creating "diving tables" and room-size installments. At the same time, she began developing a fictional narrative which became another thread tying her work firmly to American and African traditions. For many years, Stout has used the alter ego Fatima Mayfield, a fictitious herbalist/fortuneteller, as a vehicle to role-play and confront issues such as romantic relationships, social ills, or financial woes in a way that is open, creative, and humorous.
Karen Hampton is a self-described "griot" – a keeper and transmitter of the genealogies of a people. She has utilized a historical memory drawn from the stories of her family to shed new light on the colonial past. Hampton uses new and traditional techniques and materials for her work, drawing from her own experiences as a person of African, Caribbean, and American descent. She touches on issues of displacement and transience through using both needle and loom to create works embedded with references to her ancestral heritage.