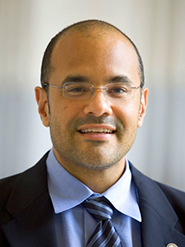 David Shirk, director of the Justice in Mexico Project, will present a lecture titled "The Drug War in Mexico" on Wednesday, Nov. 11, at 7 p.m., in the Bradford Auditorium, Kirner-Johnson Building. The lecture is sponsored by the Latin American Studies Department and is free and open to the public.
The Justice in Mexico Project is an organization that works to improve citizen security, strengthen the rule of law, and protect human rights in Mexico. Shirk was also the director of the Trans-Border Institute, which works to promote greater analysis and understanding of Mexico, U.S.-Mexico relations, and the U.S.-Mexico border region.
Shirk, associate professor of political science at the University of San Diego, received his Ph.D. in political science from there. His major publications include Police and Public Security in Mexico, co-edited with Robert Donnelly, Contemporary Mexican Politics, co-authored with Emily Edmonds-Poli, and Reforming the Administration of Justice in Mexico, co-edited with Wayne Cornelius.
Shirk's teaching covers a wide range of subject areas, mainly concentrated in comparative politics, international political economy, Latin American studies, and U.S.-Latin American relations, especially in Mexico and border politics. His recent research focuses on Mexican politics, U.S.-Mexican relations, and law enforcement and security along the U.S.-Mexican border.