F.I.L.M. Presents States of Unbelonging with Director Sachs
---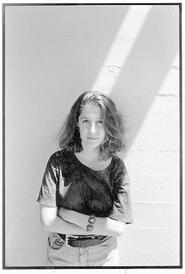 Hamilton F.I.L.M. (Forum for Images and Languages in Motion) series presents director Lynne Sachs with her film States of Unbelonging on Sunday, May 4, at 2 p.m. in the Kirner-Johnson Auditorium in the Kirner-Johnson Building. States of Unbelonging has been described as a "film about the challenges American Jews face when they confront the ongoing Arab-Israeli conflict." This event is free and open to the public.

The core of this meditation on war, land, the Bible and filmmaking is a portrait of Revital Ohayon, an Israeli filmmaker and mother killed in a terrorist act on a kibbutz near the West Bank. Director Sachs' journey to discover who Revital is results in this cine-essay on violence, identity, crisis and transformation in the Middle East and motherhood. Sachs will speak and answer questions after the film is screened. She teaches experimental film and video at New York University.

F.I.L.M. series organizer and Hamilton Visiting Professor Scott MacDonald programmed film series for 20 years in the '80s and '90s in Utica. This series is made possible by the Mary and Elihu Root Faculty Innovation Fund and the Office of the Dean of the College, and by the New York State Council on the Arts and the Central New York Programmers Group. This event has received additional support from the Kirkland Endowment.

For additional information call (315) 859-4186.