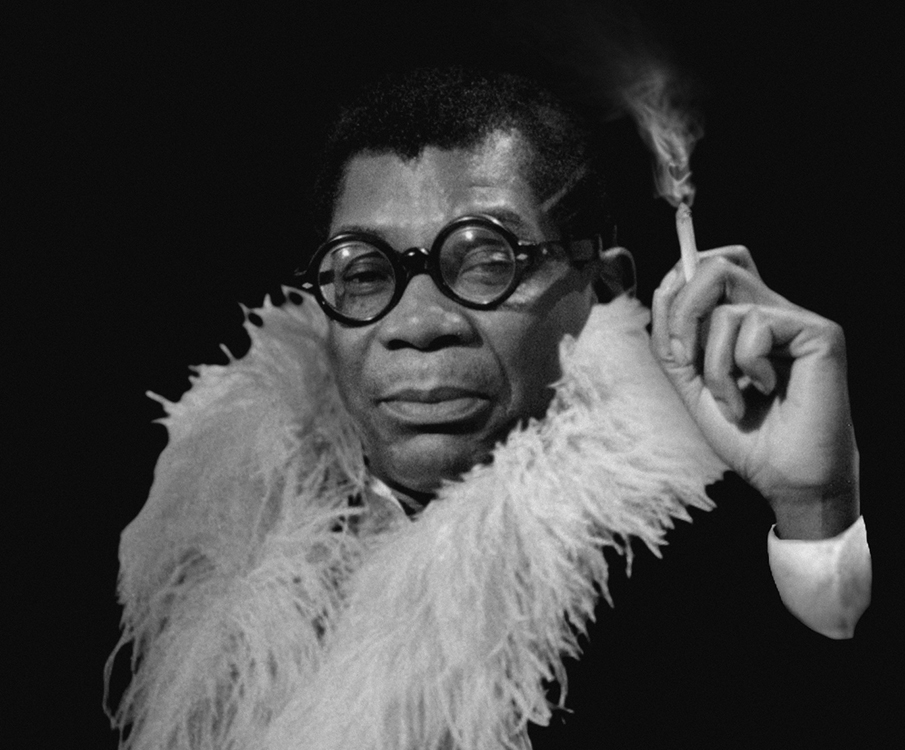 The spring F.I.L.M. (Forum on Image and Language in Motion) series continues on Sunday, Feb. 7, with Portrait of Jason (1967), directed by Shirley Clarke and starring Jason Holliday (née Aaron Payne). This and all F.I.L.M. screenings are scheduled on Sunday afternoons at 2 p.m. in the Bradford Auditorium in the Kirner-Johnson Building. All events are free and open to the public.
A gay African-American hustler and aspiring cabaret performer, Jason is the sole on-screen presence in the film. As he narrates his troubled life story to the camera, Clarke and her partner at the time, actor Carl Lee, provoke Jason with increasing hostility as the film progresses. Portrait of Jason employs avant-garde and cinema-verite techniques to reach the tragedy underlying Jason's theatrical, exaggerated persona.
Swedish filmmaker Ingmar Bergman called Portrait of Jason "the most extraordinary film I've seen in my life." It was selected for preservation in the National Film Registry in 2015.
Coming up:
Sunday, Feb. 14: Symbiopsychotaxiplasm: Take One (1972) by William Greaves.
Sunday, Feb 21: Killer of Sheep (1977) by Charles Burnett.
Sunday, Feb. 28: Losing Ground (1982), directed by Kathleen Collins; starring Seret Scott, Bill Gunn and Duane Jones.
Sunday, March 6: Film Scholar Jacqueline Stewart will explore the career of pioneer filmmaker Spencer Williams.
Sunday, April 10: Alfred Guzzetti presents old and new work.
Sunday, April 17: Erin Espelie with The Lanthanide Series (2014)
Sunday, April 24: "Music and Cinema" presented by F.I.L.M. director Scott MacDonald