F.I.L.M. Series Opens Feb. 10 with The Eye of the Day
---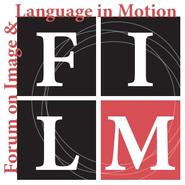 Visiting Professor of Art History Scott MacDonald will present the first film in the spring 2013 F.I.L.M. (Forum on Image and Language in Motion) series on Sunday, Feb. 10, at 2 p.m., in the Bradford Auditorium. The Eye of the Day (2001) is part one of filmmaker Leonard Retel Helmrich's Indonesian Trilogy. The screening is free and open to the public.
Since 9/11, Dutch-Indonesian filmmaker Helmrich has been using his unique brand of in-close candid filmmaking and his commitment to cinema-as-motion to explore the evolution of life in the world's largest Islamic republic. He offers an opportunity to see the life of the Sjamsuddin family in Jakarta and in rural Indonesia from the inside. The film is 95-minutes long.
Part two of the trilogy, Shape of the Moon (2005) will be screened on Tuesday, Feb. 26, at 7 p.m., and part three, Position Among the Stars, is slated for Sunday, March 3, at 2 p.m.
F.I.L.M. organizer Scott MacDonald programmed film series for 20 years in the '80s and '90s in Utica. He taught at Utica College for many years and has been a visiting professor of film at Bard College, Harvard University and the University of Arizona.