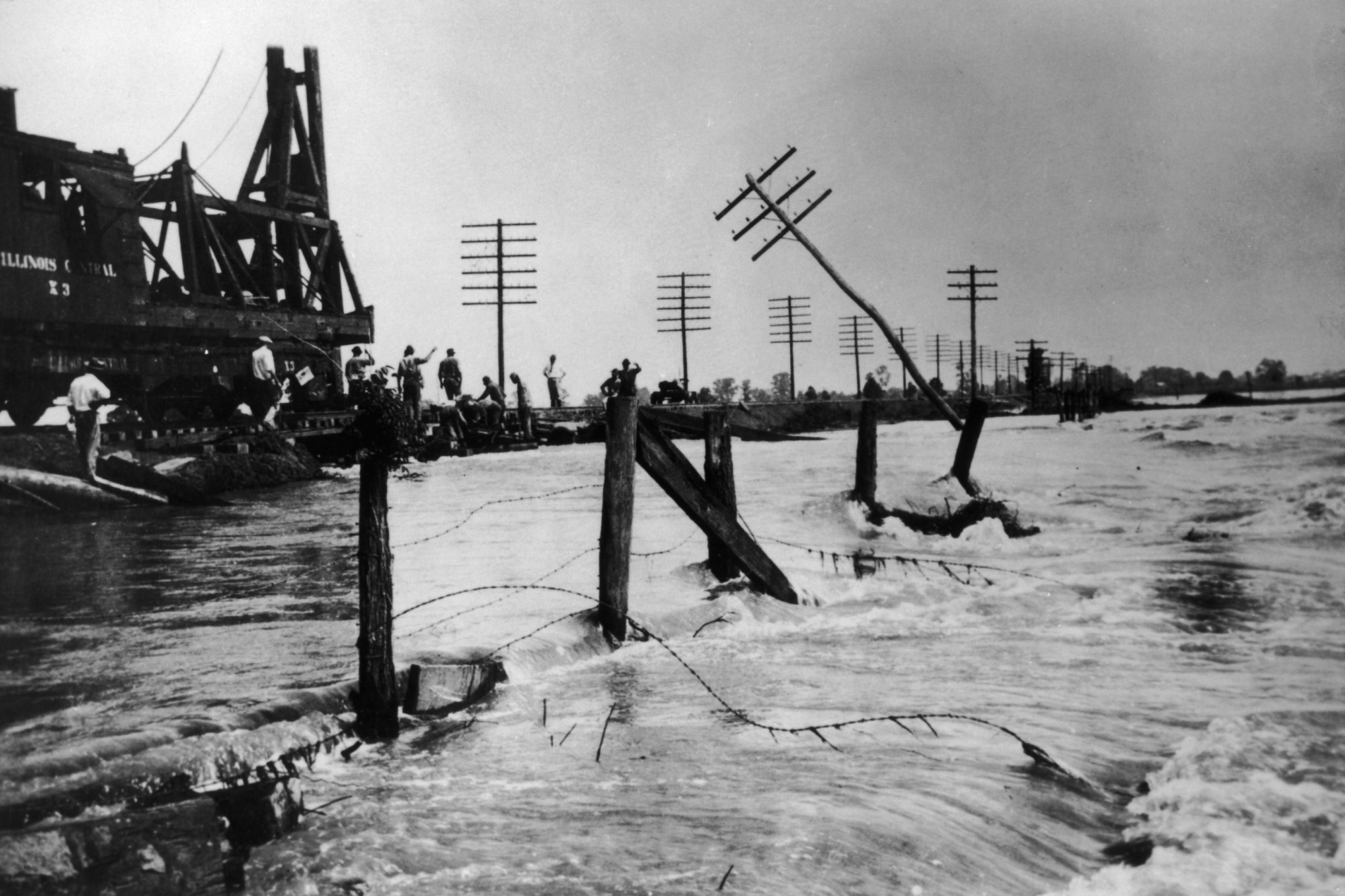 The fall 2015 F.I.L.M. (Forum on Image and Language in Motion) series concludes on Sunday, Dec. 6, at 2 p.m., when filmmaker Bill Morrison presents The Great Flood (2013). The screening takes place in the Kirner-Johnson Building's Bradford Auditorium and is free and open to the public.
Morrison, a Guggenheim Fellow and Alpert Award winner, is among the master "recyclers" of American cinema. Prolific and inventive, he is the ultimate cine-alchemist, transforming decay into cinematic gold.
The Great Flood, his feature about the flooding of the Mississippi River in 1927, won the 2014 American Ingenuity Award for Historical Scholarship from Smithsonian Magazine. The film was described in The New York Times as "gorgeous and haunting and altogether human and important." The music was composed by guitarist Bill Frisell.