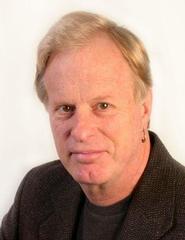 The F.I.L.M. (Forum on Image and Language in Motion) series concludes on Sunday, April 24, at 2 p.m., when series director Scott MacDonald presents "Music and Cinema." The event takes place in the Bradford Auditorium, KJ, and is free and open to the public.
The program focuses on films that were premonitions, and sometimes inspirations, for what we now call the music video.
Among the films to be screened are:
Black and Tan (1929) by Dudley Murphy, with Duke Ellington and Fredi Washington. The film was selected for preservation in the National Film Registry in 2015.
"Young and Healthy" from 42nd Street (1933).
Komposition en Blau (1935) by Oskar Fischinger.
Swinging the Lambeth Walk (1940) by Len Lye.
Daybreak Express (1953) by D. A. Pennebaker.
Cosmic Ray (1962) by Bruce Conner.
Kustom Kar Kommandos (1965) by Kenneth Anger.
The trailer for Don't Look Back (1967) by D. A. Pennebaker, with Bob Dylan.