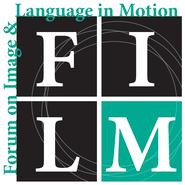 The fall 2014 F.I.L.M. (Forum on Image and Language in Motion) series opens Sunday, Sept. 21, when filmmaker J. P. Sniadecki presents The Iron Ministry. All F.I.L.M. screenings will take place at 2 p.m. in Bradford Auditorium in the Kirner-Johnson Building. An exception will be the screening of One Cut, One Life (2014) on Thursday, Dec. 4, at 7 p.m. The events are free and open to the public.
The Iron Ministry premiered at the Locarno Film Festival in August and will have its official American premiere at the New York Film Festival in October.
Iron Ministry is the official name of the Chinese national railroad system, which Sniadecki has traveled for many years, filming on many different trains in a wide variety of situations. In this new film, he takes viewers on a journey through time and across China.
Upcoming screenings in the F.I.L.M. series include:
Sunday, Sept. 28: A two-part benshi event presented by Associate Professor of East Asian Languages and Literatures Kyoko Omori
During the silent era, Japanese films were often accompanied not only by music, but by "benshi performers" who lectured, narrated and performed dialogue alongside films in movie theaters.
This event will feature benshi Ichiro Kataoka, composer Gabriel Thibaudeau and musicians from Japan, Canada and France performing scenes from their accompaniment-in-progress for Buntaro Futagawa's Orochi (1925), a short Japanese feature that stars Tsumasaburo Bando and is famous for its influential samurai fight sequences.
Omori will present a short documentary made by Hamilton students and faculty about ESL students from Utica's Mohawk Valley Resource Center for Refugees who are taking English/Art classes at Munson-Williams-Proctor Arts Institute. The screening will be accompanied by Hamilton students' benshi narration and music provided by the international ensemble.
Sunday, Oct. 12: Josh Fox presents Gasland II (2014)
Josh Fox played a role in building the resistance to hydraulic fracturing with his Academy Award-nominated film Gasland.
He continues to update his concern about the environmental impacts of fracking; Gasland II is one man's understanding of the various reasons why he believes New York State is on the right side of this issue.
This event is co-sponsored by the Environmental Studies Department.
Sunday, Oct. 26: Psychedelic Cinema Orchestra, with films by Ken Brown
Between 1966 and 1969 Ken Brown produced motion-picture imagery to be projected with The Road light show at the Boston Tea Party, the Boston area's premier rock club at the time. The films illuminated the stage for Jimi Hendrix, B.B. King and the Grateful Dead.
Brown's remarkable imagery (for a sample see vimeo.com/93166266) has been revived by Ken Winokur of the Alloy Orchestra and his colleagues Jonathan LaMaster of Cul de Sac and Dana Coley of Morphine.
Sunday, Nov. 2: Scott MacDonald presents Eyal Sivan's The Specialist (1999)
On April 11, 1961, Adolf Eichmann went on trial in Jerusalem for his role in the Holocaust. The trial lasted the better part of a year, and was broadcast on TV—many bought televisions for the first time to follow the trial.
The Specialist (128 minutes) is the result of Israeli filmmaker Eyal Sivan's research of the video records of the trial. The film focuses not on the victims but on an important perpetrator as he responds to the charges against him. Sivan explained, "My point in focusing on Eichmann was to break with the conventional way Nazis are portrayed…the Hollywood image of the Nazi may be the biggest success of Leni Riefenstahl and the Nazis."
An edited transcript of a recent discussion with Sivan about The Specialist at the 2013 Flaherty Film Seminar will be available at the screening.
Sunday, Nov. 16: Carolee Schneemann and Marielle Nitoslawska present Breaking the Frame (2013)
Canadian filmmaker and cinematographer Marielle Nitoslawska made this film with and about Carolee Schneemann, a pioneering painter, performance artist, body artist, collagist, installation artist, book artist and filmmaker (Fuses, 1967) who has been "breaking frames" and shattering taboos for half a century.
Hamilton's Kirkland Endowment provided support for this event.
Thursday, Dec. 4, at 7 p.m.: Lucia Small presents One Cut, One Life (2014)
When filmmaker Ed Pincus discovered in 2012 that he had a virulent form of leukemia in addition to Parkinson's disease, he did what he always did in in the face of a challenge – he committed himself to the making of a film.
In One Cut, One Life, Lucia Small and Pincus explore the complexities of family and the difficulties and excitements of being creative artists as mortality looms.
Please note: Black Natchez will be shown in Scott MacDonald's History of Documentary class on Tuesday, Sept. 30, at 2:30 p.m.; Diaries (1971-1976) will be screened on Monday, Nov.3, at 7 p.m. The public is welcome to join the class for these screenings.
Organizer and Visiting Professor of Art History Scott MacDonald has directed the F.I.L.M. film series for more than 20 years. In addition to teaching at Hamilton for many years, he has taught at Utica College, Bard College, Harvard University and the University of Arizona.