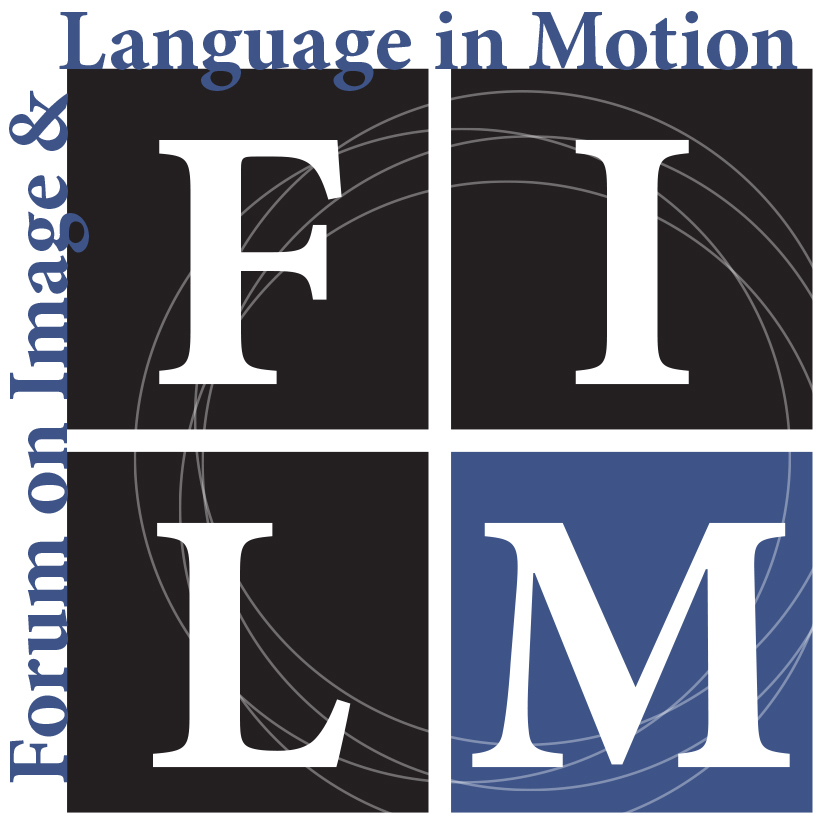 The fall F.I.L.M. (Forum on Image and Language in Motion) series starts Sunday, Sept. 27, as the Alloy Orchestra provides live accompaniment for The Man with a Movie Camera (1929). All F.I.L.M. screenings are on Sunday afternoons at 2 p.m. in the Bradford Auditorium in the Kirner-Johnson Building and are free and open to the public.
A complete listing of fall series events follows.
Sunday, Sept. 27: The Alloy Orchestra accompanies The Man with a Movie Camera (1929)
In 2014 the British cinema magazine, Sight & Sound, published the results of its poll of the greatest documentaries of all time. The number one film was Dziga Vertov's 1929 Russian masterpiece, The Man with a Movie Camera.
This event features a new restoration of the Vertov classic, with live accompaniment by F.I.L.M. favorite the Alloy Orchestra, called "the best in the world at accompanying silent film" by Roger Ebert.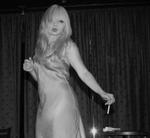 Sunday, Oct. 4: Beth B with EXPOSED! (2013)
Among the most prominent of the so-called "punk" or "No Wave" filmmakers of the late 1970s and early 1980s, Beth B (with her then-partner Scott B) made "B" films: low-budget, edgy, sometimes raucous political films about contemporary issues. In the years since, Beth B has made music videos, sculpture, multi-media gallery installations and photographs.
She returned to filmmaking in 2013 with a feature documentary on the new wave of burlesque performance—sexually political, often outrageous performances that are meant to shock conventional attitudes and cinematic sensibilities—by Mat Fraser (of American Horror Story: Freak Show), Dirty Martini, Bambi the Mermaid and others.
Film critic Roger Ebert called Exposed! "jaw-droppingly provocative and genuinely endearing." The Times of London said it was "glittertastic!" and Time magazine said it was "likely to blow the cobwebs off any preconceptions about gender, sexuality, empowerment and the body."
Hamilton's Kirkland Endowment provided support for this event.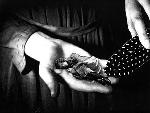 Sunday, Oct. 25: Animator Stacey Steers presents Night Hunter (2011) and other films
Stacey Steers, a 2014 Guggenheim Fellow, was the subject of two special tribute screenings at the 2015 International Festival of Animation in Annecy, France. Animation has always been the most labor-intensive form of filmmaking and, working alone, Steers has been an important contributor to this tradition.
Night Hunter is a 15 ½-minute, hand-made animation composed of 4,000 collages and shot in 35mm color. It re-appropriates legendary actress Lillian Gish, plunging her into a haunting new role. Steers will show Night Hunter and other work including a brand-new film, and discuss her process.
The Kirkland Endowment provided support for this event.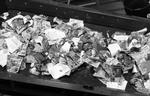 Saturday, Nov. 1: Pawel Wojtasik returns to F.I.L.M. with Single Stream (2013) and other films
In the wake of a mystic experience, video artist Pawel Wojtasik became a master at cinematically confronting those things we normally avoid and investing them with a mystic glow.
This event will screen Single Stream, Wojtasik's investigation of the process of recycling and a retrospective of other short videos, including his breakthrough Dark Sun Squeeze, Naked (about one of Earth's most unusual animals) and the stunning Nine Gates.
Single Stream, shot in Boston with Sensory Ethnography Lab veterans Ernst Karel and Toby Lee, was part of the 2014 Whitney Biennial.
Viewers will be invited to a preview screening of Wojtasik's new feature later in the day. Details will be available at the screening of Single Stream.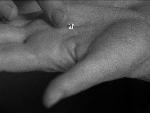 Sunday, Nov. 15: Sarah Christman with As Above, So Below (2012) and other films
Sarah Christman, a cine-philosopher-poet of the environment whose fascination is transmutation, teaches filmmaking at Brooklyn College.
As Above, So Below intimately examines various transmutations, both microscopic and massive, that reshape matter and its meanings—including the transformation of what was once the world's largest landfill (and the resting place of the remains of the World Trade Center) into a public park. As Above, So Below won the Jury Prize at the Ann Arbor Film Festival.
Support for this event was provided by the Kirkland Endowment.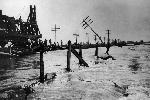 Sunday, Dec. 6: Bill Morrison screens The Great Flood (2013)
Guggenheim Fellow and Alpert Award winner Bill Morrison is among the master "recyclers" of American cinema. Prolific and inventive, he is the ultimate cine-alchemist, transforming decay into cinematic gold.
The Great Flood, his feature about the flood of the Mississippi River in 1927, won the 2014 American Ingenuity Award for Historical Scholarship from Smithsonian Magazine. It was described in The New York Times as "gorgeous and haunting and altogether human and important." The music was composed by guitarist Bill Frisell.