Fall Faculty Concert Set for September 11
---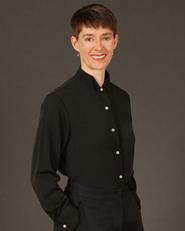 Hamilton's Fall Faculty Concert will open the College's music season on Friday, Sept. 11, at 8 p.m., in Wellin Hall, Schambach Center for Music and the Performing Arts. This concert is free and open to the public.

Hamilton College faculty artists will perform solo and ensemble pieces. This concert is an opportunity for Hamilton College's music faculty to showcase their talents. The recital will begin with solo works and end with a small ensemble. Featured on the program are Ursula Kwasnicka, harp; Jon Fredric West, heldentenor; Monk Rowe, saxophone; Lauralyn Kolb, soprano; Sar-Shalom Strong, piano; John Sipher, trombone; Janet Brown, soprano; Colleen Roberts Pellman and Joyce Ucci, piano four hands; and a faculty chamber ensemble with Heather Buchman conducting.

Highlights of the program include The Lost Chord by Arthur Sullivan performed by Jon Fredric West, Samuel Barber's Hesitation Tango for piano four hands performed by Colleen Roberts Pellman and Joyce Ucci, Rachmaninoff's Vocalise performed by Lauralyn Kolb, and Marc Mellits' 240 Weeks conducted by Heather Buchman. Additional pieces for piano, voice and saxophone will also be performed.

Syracuse composer Marc Mellits wrote 240 Weeks during a time when six of his acquaintances were expecting babies. The title is a reference to six times the normal gestation of 40 weeks. Each movement of the work is dedicated to one of the expected babies and the instruments themselves working in pairs represent the two parents of each. The six movements are all fairly short, and work together as a suite, or "play time." The music itself combines the textures of the instruments always with a forward musical motion, always growing and learning.

This performance is free and all seating is general admission. For more information, call the box office at (315) 859-4331.