Fallcoming Weekend 2002
---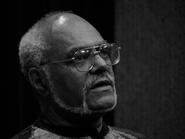 Join alumni, faculty, students and friends for a weekend schedule of concerts, performances, panel discussions and athletic events Fallcoming Weekend, October 4-6.
Weekend highlights include:
Making Change - Working for Social Justice Conference
The conference will feature panel discussions led by alumni active in social justice work. Robert Moses '56, H'91, Civil Rights activist and founder of the Algebra Project will return to the Hill to deliver the keynote address.
Hamilton's Doctors of Jazz Pay Tribute to Milton F. Fillius, Jr. '44, H'96. A stellar group of Hamilton's honorary degree recipients and members of the famed 1970s ensemble, Soprano Summit, guarantee a swinging affair.
Plus the annual Fallcoming cookout, football and women's and men's soccer action, the men's alumni soccer game and more!