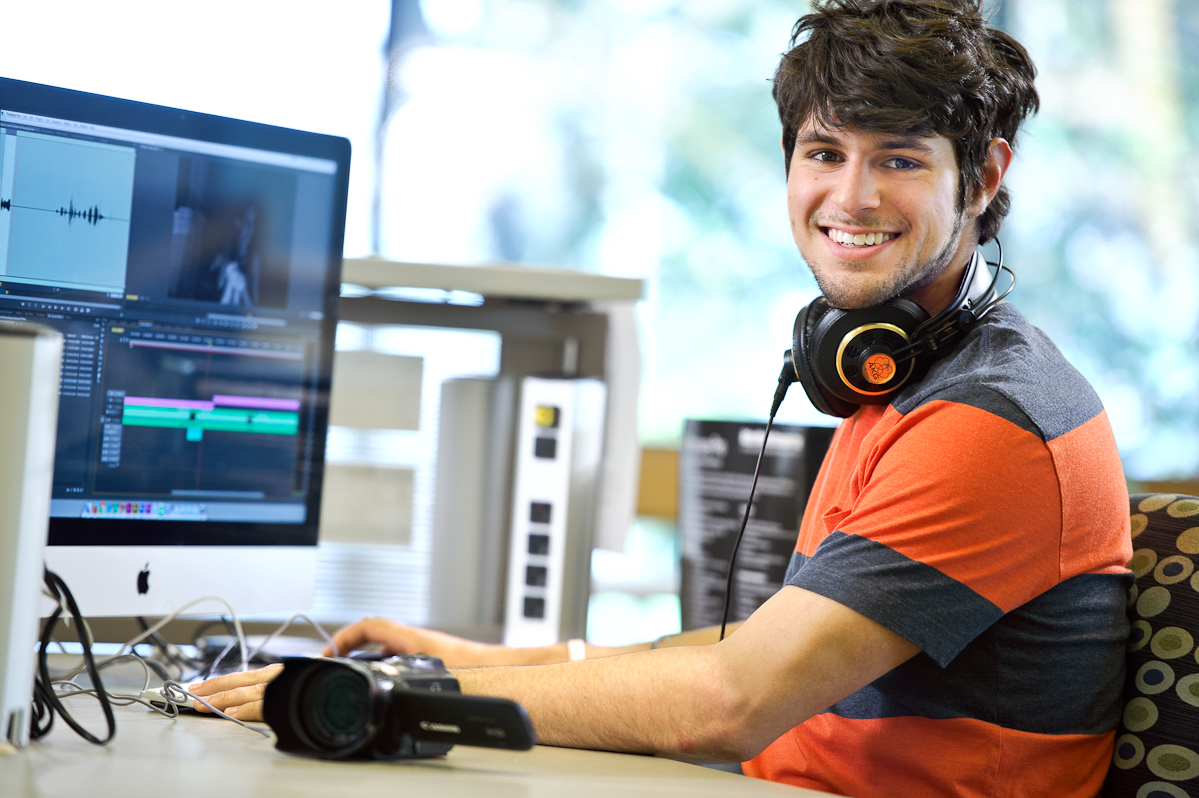 House Divided, a feature film directed by Nicholas Geisler '14, has been selected to appear at the Hoboken International Film Festival. The film, which makes its premiere at the festival, will be screened June 1 at the Paramount Theatre in Middletown, N.Y.
The Hoboken International Film Festival website describes House Divided as "a psychological horror story of students who take a casual trip to a friend's cabin only to find that there is more to their surroundings and the group than any of them previously imagined. As paranoia and uncertainty set in with evidence pointing in every direction, each character forms their own interpretation of what is really happening."
Geisler, a creative writing major, has spent the past five months writing, directing and editing House Divided, along with a number of other students from Hamilton and Ithaca College. He has no prior experience in filmmaking, and aside from the skills he learned in video art courses at Hamilton, Geisler says the entire process has been self-taught.
The film includes an original score written by Professor of Music Doc Woods.
In addition to Geisler, several Hamilton students have been involved in the filmmaking process. Mitchell Scher '14 is the film's producer, and actors include Ali Crivelli '14, Jim Anesta '14, Lauren Baker '16, Jeremy Mathurin '16 and Ryan Cassidy '17. Sam Finkelstein '14 has managed lighting and cinematography, and Phil Shulman '14 has been coordinating the film's publicity efforts. Dima Kaigorodov '16, Claire Zurlo '14, and a number of other Hamilton students have assisted with camera work, and two Ithaca College students have provided the movie's sound design.
The filmmaking process has been an eye-opening experience for the entire crew, according to Geisler. He says everyone has developed a new appreciation for the technical aspects involved in crafting a feature film, and realized how difficult it can be to shoot even the simplest scenes.
None of the students are receiving credit for their work on House Divided, rather they are involved because of an interest in filmmaking and a desire to help out. "It's a huge time commitment," says Geisler, "but it's worth it."
Aside from House Divided's official premiere at the Hoboken International Film Festival, Geisler hopes to screen the film during Senior Week.