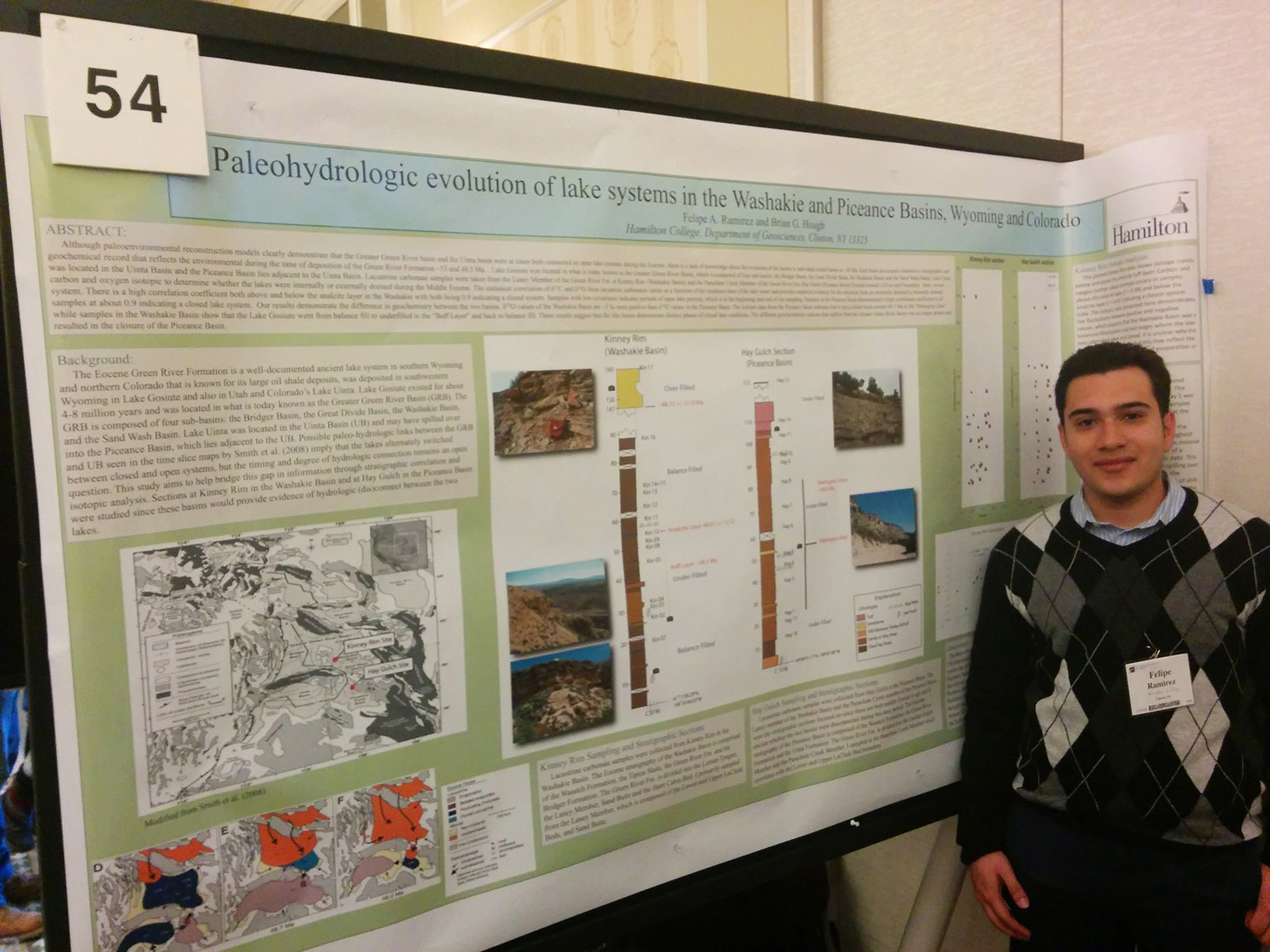 Felipe A. Ramirez '15 presented a poster titled "Paleohydrologic Evolution of Lake Systems in the Washakie and Piceance Basins, Wyoming and Colorado" at the 50th Annual Meeting of the Geological Society of America – Northeastern Section.
The conference was held in Bretton Woods, N.H., on March 23-25, and the technical program consisted of symposia, theme and general sessions, arranged in oral and poster format. The work Ramirez presented in the Limnological Records in Past, Present, and Future Climate session was based on field work in summer 2014 and his senior thesis with Visiting Assistant Professor of Geosciences Brian Hough.
Ramirez has also worked as a teaching assistant for Professor of Geosciences Cynthia Domack's Principles of Geoscience class and as a geology tutor for Domack's Physical Geology summer class for Hamilton's Summer Opportunity Program.
In addition to his academic studies, he is also engaged with college organizations including the Black and Latino Student Union, Brothers and the Hamilton Association for Volunteering, Outreach and Charity.
Ramirez, the son of Aura Martinez and Felipe D. Ramirez, is from the Bronx, New York, and he attended The Cardinal Spellman High School prior to coming to Hamilton College. He will graduate this May with a major in geosciences.