Feminist Research Methods to Be Discussed
---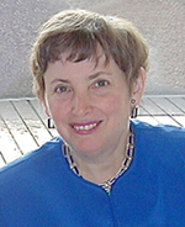 "Gendering Knowledge: Feminist Research Methods and Epistemologies," a program sponsored by the Elihu Root Peace Fund Visiting Professor of Women's Studies, will be presented on Thursday, Oct. 27, at 4 p.m. in the Red Pit (KJ 127). This lecture and discussion is part of a series of dialogues in celebration of four decades of women's studies in the academy. Speakers include Sue Klein, Education Equity Director of the Feminist Majority Foundation; Marianne Janack, Sidney Wertimer Professor of Philosophy; and Morolake Thompson '14.
The Feminist Majority Foundation (FMF) launched the FMF Education Equity program. The program plays a leading role in compiling research on gender equity and developing an active national Title IX Action Network with Title IX gender equity coordinators and others who support gender equality in education to fight the many threats to Title IX and maximize its beneficial impact on society. Before joining the FMF, Dr. Klein, an educational psychologist, spent 34 years with the U.S. Department of Education. In this capacity she provided national leadership on gender equity issues, initiated studies that identified sex inequities in classrooms, and served as coordinator of the Gender Equity Expert Panel, recommending and promoting promising and exemplary gender equity programs.
"This presentation will address what makes feminist research distinctive from traditional research and will include discussion of feminist epistemologies and the relationship among epistemology and research methodologies used by feminist researchers, according to Elihu Root Peace Fund Visiting Professor of Women's Studies Michele Paludi.