"Activism through creative expression and art." That's how chair Lea Barros '22 describes the Feminists of Color Collective (FCC), which is celebrating its 10th anniversary this year.
The FCC provides a sense of community, serving and responding to the needs of marginalized identities and people who identify as femmes by hosting events that provide safe spaces for students to express themselves.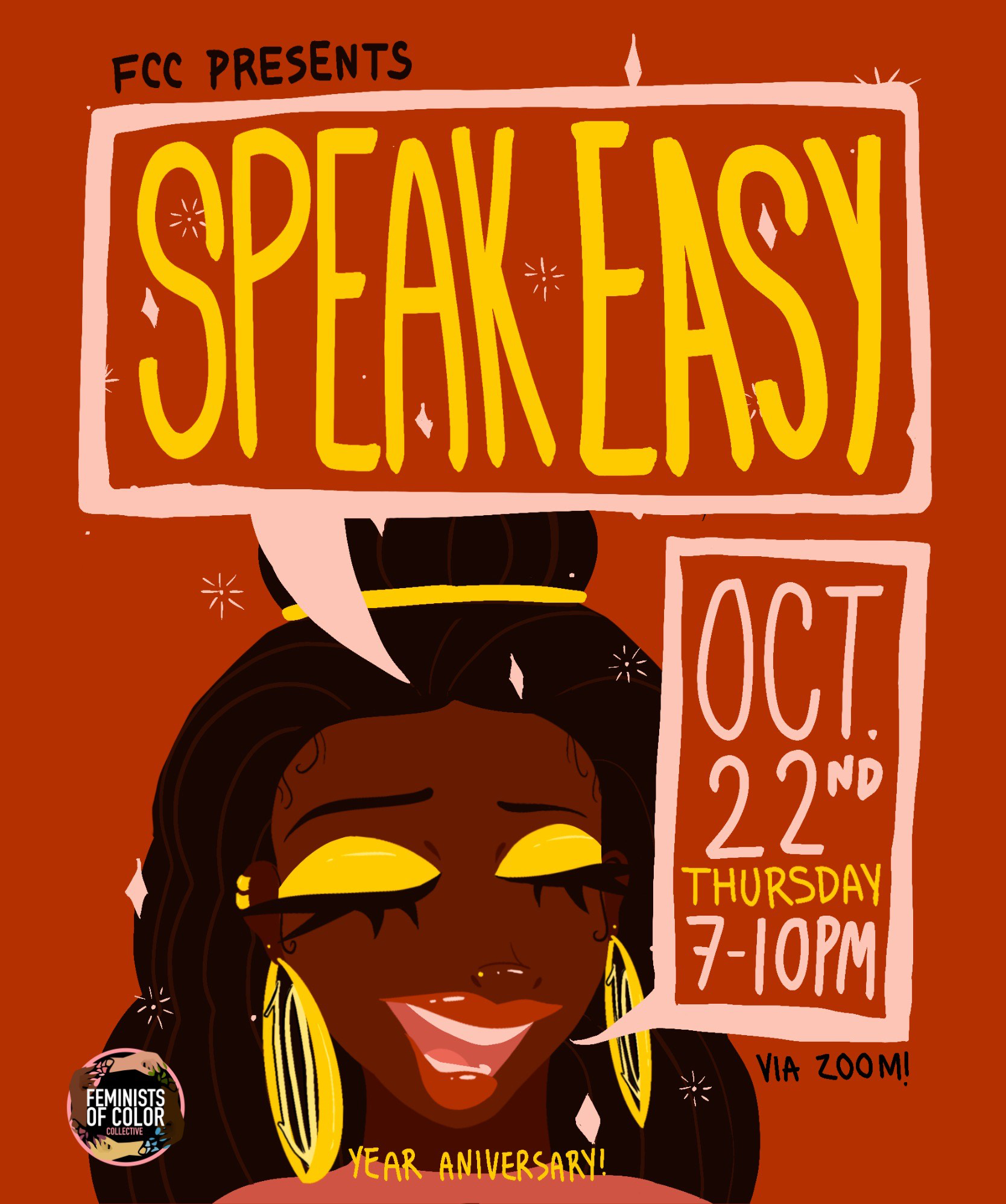 SpeakEasy, the organization's largest event and one that has been in place since FCC was established, gives students the opportunity to share their work, whether it's a poem, dance, music, or other form of creative expression. This event created a welcoming environment that encouraged both Andres Aguilar '19 and Saphire Ruiz '22 to join FCC.
"What is that signature program that I will remember for the rest of my life? It is SpeakEasy," Aguilar said. "That space. I was free. I was free to be in my own thoughts. I was free to share what I wanted to share."
Due to the continued success of SpeakEasy, FCC intends to create a book of poetry to further highlight the voices and creativity on campus, an idea that was suggested by former FCC chair Terri Moise '17.
In addition to organizing SpeakEasy, FCC meets weekly. Meeting topics have varied from watching videos of poetry slams to having discussions on subjects such as cultural appropriation. Each topic is chosen intentionally and is "catered to the of-color experience and what these people want to have coming from us," Barros said. FCC has also hosted events that allow students to heal through making art such as paintings or clay sculptures.
A few years ago, FCC membership was dipping and it took a lot of collaboration among students and staff to elevate the organization to what it is today. "It was definitely a team effort," Ruiz said. The dedication of the E-Board, the active participation of students, and the support from other Hamilton organizations helped FCC's membership grow. Assistance from Hamilton administrators Paola Lopez, Dayna Campbell, and Kaity Stewart, and spoken word artists Crystal Endsley and Tony Keith, Jr., also helped support the organization on an institutional level.
The community of strength and encouragement lies at the foundation of this organization. Ruiz said, "I wish there were places where people could go and find the kind of community that you can find with FCC." Aguilar added that his "Hamilton experience wouldn't have been complete without FCC."
Students have been working hard on hashing out a Womanist of the Week initiative on Instagram and developing a website to consolidate resources for students on campus. These are only a few ways in which FCC plans to continue fostering an environment in which everyone is welcome.