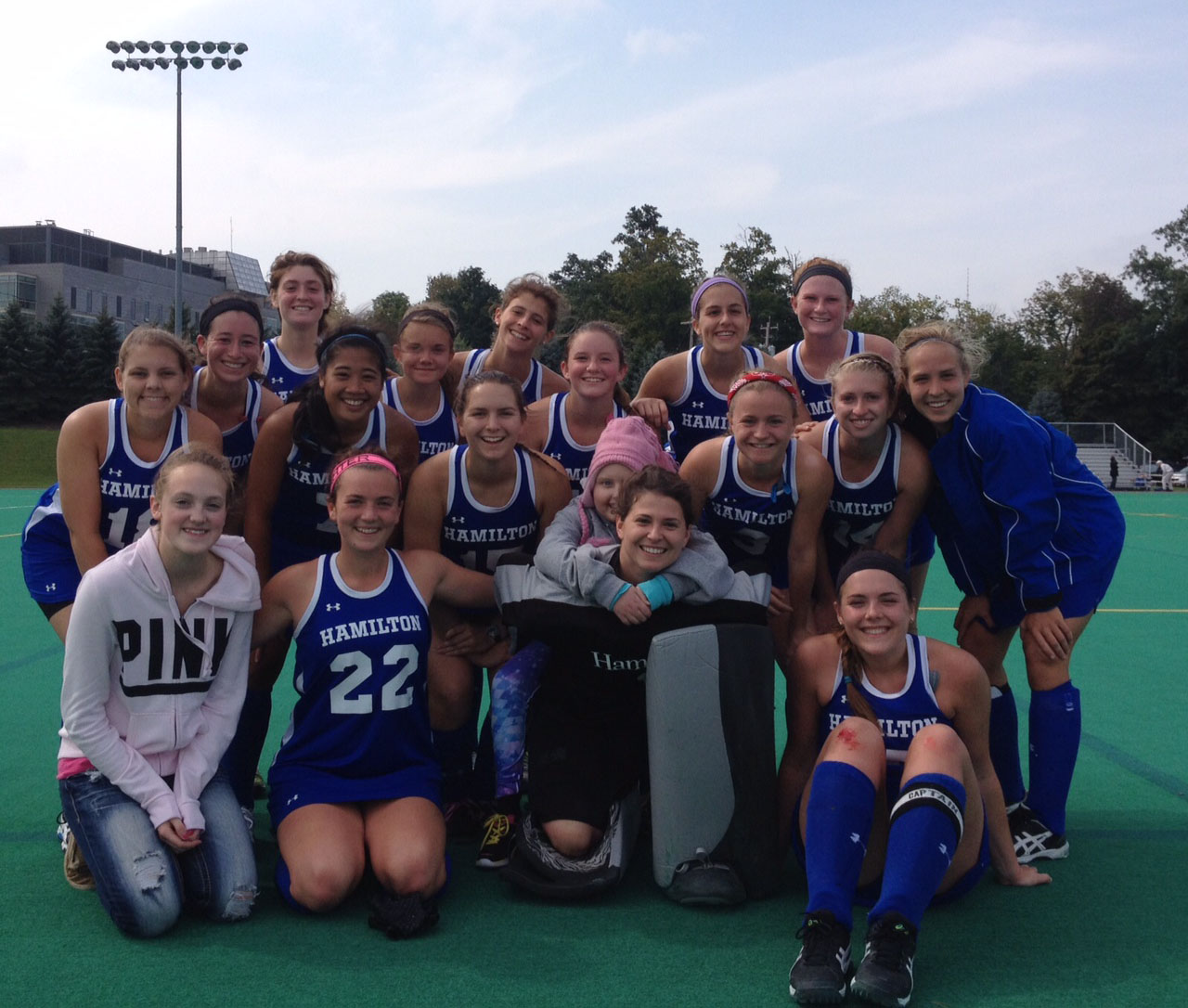 The Hamilton College field hockey team has drafted 12-year-old Sophia Johnson and her family from Newport, N.Y., into their program through Team Impact, a non-profit that matches children with life-threatening and chronic illnesses with college athletic teams.

Sophia was diagnosed with medulloblastoma -- a highly malignant primary brain tumor -- in 2007. Fortunately, the cancer is currently in remission, and Sophia and her family were officially drafted into the Hamilton field hockey program at the beginning of September. Sophia's parents are Julie and Roy, and she has one sister, Olivia.

On Saturday, Oct. 11, Sophia will be given her own No. 88 Hamilton field hockey jersey. Last month, Sophia and Olivia were presented with their own locker in the team's locker room and they were given full access to all practices, games and team activities. Sophia has also participated in team dinners, led the team cheer before games and baked desserts for postgame tailgates.

"The Hamilton field hockey team is excited to have Sophia and her family as members of our program," head coach Gillian McDonald said. "Sophia and her family are truly an inspiration to all of us.

"The team and I look forward to building our relationship with the Johnsons and helping in any way that we can in her recovery. I am so grateful to Team Impact for reaching out to us and providing us with this unique opportunity to make a difference in Sophia's life."
Hamilton team mentioned in Team USA field hockey website story