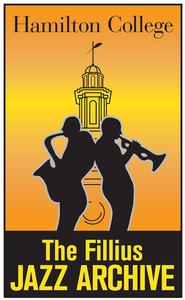 The National Museum of American History has designated April as Jazz Appreciation Month (JAM). So in the spirit of JAM, Hamilton's Fillius Jazz Archive is featuring one artist daily on the news site along with that individual's archived audio interview. Today's featured artist is Oscar Peterson.
From his recording debut at age 19, Canadian pianist Oscar Peterson built a career unrivaled in the history of jazz. Peterson's astounding technique and melodic inventiveness placed him at the forefront of modern jazz pianists. Many of his recordings featured the legendary trio with Ray Brown and Barney Kessel (and later with Herb Ellis and Ed Thigpen).
His frequent visits to the recording studio also yielded wonderful pairings with artists such as Count Basie, Dizzy Gillespie, Louis Armstrong and Fred Astaire. At the urging of Duke Ellington, Peterson also produced solo piano recordings that are only rivaled by his musical predecessor Art Tatum.
Peterson was interviewed on May 31, 1995, in the Caribbean while on a jazz-theme cruise titled "A Tribute to Oscar Peterson." Jazz vocalist Joe Williams H'88 conducted the interview.
To listen to the recorded interview with Peterson, click here and choose "audio" in the column on the right.