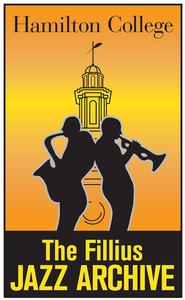 The National Museum of American History has designated April as Jazz Appreciation Month (JAM). So in the spirit of JAM, Hamilton's Fillius Jazz Archive is featuring one artist daily on the news site along with that individual's archived audio interview. Today's featured artist is Dick Hyman H'02.
The term "Renaissance Man" most certainly applies to pianist Dick Hyman. Highlights in his recording career include "The Complete Works of Scott Joplin," "Seven Ages of Jazz," numerous trio albums and one of the first synthesizer-based recordings. His arrangements have found a home with Count Basie, Doc Severinsen, The Mills Brothers and Al Hirt, and he is well known for his film scoring for Woody Allen.
Born in New York City on March 3, 1927, he eventually found himself playing behind some of the greatest jazz stars, including Charlie Parker, Lester Young and Benny Goodman. Currently, Hyman divides his time between his own group, The New York Jazz Repertory, and performing at numerous festivals and jazz parties.
Hyman was interviewed by Monk Rowe, the Joe Williams Director of the Jazz Archive, on March 4, 1995, in Scottsdale, Ariz.
To listen to the audio recording of the interview with Hyman, click here and choose "audio" in the column on the right.