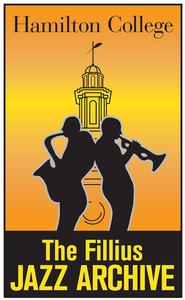 The National Museum of American History has designated April as Jazz Appreciation Month (JAM). So in the spirit of JAM, Hamilton's Fillius Jazz Archive is featuring one artist daily on the news site along with that individual's archived audio interview. Today's featured artist is Nat Hentoff.
Nat Hentoff has made his mark in the jazz world as an author, record producer, editor and confidant of countless musicians. In 2004, the National Endowment for the Arts honored him with the NEA Jazz Masters Fellowship. An astute observer of American culture and politics, he writes for The Village Voice, The Wall Street Journal and Jazz Times.
Hentoff was interviewed by Monk Rowe, the Joe Williams Director of the Jazz Archive, on Jan. 12, 2007, in New York City.
To listen to the audio recording of the interview, click here and choose "audio" in the column on the right.