Film "The Bro Code" to be Screened March 12
---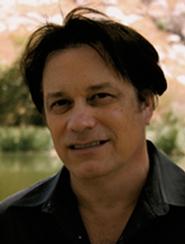 Filmmaker Thomas Keith will screen his film "The Bro Code: How Contemporary Culture Creates Sexist Men," on Tuesday, March 12, at 4 p.m., in the Kirner-Johnson Building's Red Pit. Keith will facilitate a discussion of the film following the showing. The screening is sponsored by the Days-Massolo Center and is free and open to the public.

Keith's film provides an engrossing look at the forces in male culture that may condition boys and men to dehumanize and disrespect women. Breaking down a range of contemporary media forms targeted explicitly at young men, Keith teases out the main maxims of "bro culture" and "the bro code," and examines how this seemingly ironic mentality may reinforce misogyny and gender violence in the real world. "The Bro Code" also makes a powerful case that there is nothing normal, natural, or inevitable about this toxic ideal of American manhood, and challenges young people to fight back against the resurgent idea that being a "bro" – and a man – means glorifying sexism, bullying, and abuse.

Keith received his bachelor's degree in philosophy from California State University, Long Beach and then received both his master's degree and Ph.D. in philosophy from Claremont Graduate University, Claremont, California. Fusing philosophy and media studies, Keith initiated what he calls media ethics into introductory courses in ethics and value theory at the college and university level, while also becoming a strong voice in the advocacy of media literacy at the earliest ages of primary education. In 2008, he directed and produced the bestselling film, "Generation M: Misogyny in Media & Culture," followed by "The Bro Code," in 2011. Both films have become best-sellers and are screened in college and university classrooms around the world. Currently, Keith teaches philosophy at California State University, Long Beach, and California Polytechnic University.