Former Ambassador to Discuss Leadership in Foreign Affairs
---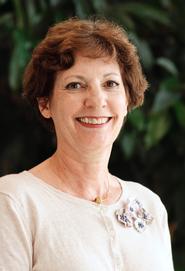 Prudence Bushnell, former U.S. ambassador to Kenya and Guatemala, and CEO of Sage Associates, will lecture on Monday, Sept. 16, at 4:15 p.m., in the Bradford Auditorium, KJ. Her lecture, titled "Transformational Leadership in Foreign Affairs, Where Is It?," is sponsored by the Arthur Levitt Public Affairs Center, and is free and open to the public.

Sage Associates is a management and leadership consulting firm which emphasizes the importance of personal leadership. Bushnell heads the Levitt Leadership Institute, a two-week intensive leadership training program for Hamilton students. Its mission is to provide students with the opportunity to develop and practice personal leadership skills in the context of their individual career interests with a focus on developing a global mindset, ethical behaviors and regard for the public good.
Bushnell has served as deputy assistant secretary of state of African affairs from 1993 to 1996, ambassador to the Republic of Kenya from 1996 to 1999 and Guatemala from 1999 to 2002, before finally serving as dean of the Leadership and Management School at the Foreign Service Institute. More recently, she was the 2010 Sol M. Linowitz Visiting Professor of International Relations at Hamilton.
Bushnell has received numerous awards for her foreign service and leadership skills, including the Department of Commerce Peace through Commerce Award, the Service to America Career Achievement Medal, three honorary doctoral degrees, in addition to numerous Department of State awards. The Nairobi Mission Award for Heroism noted her community's response to the 1998 Al Qaeda bombing of the U.S. embassy in Nairobi, Kenya.