French Film Festival Presents Berlin 1885: The Division of Africa
---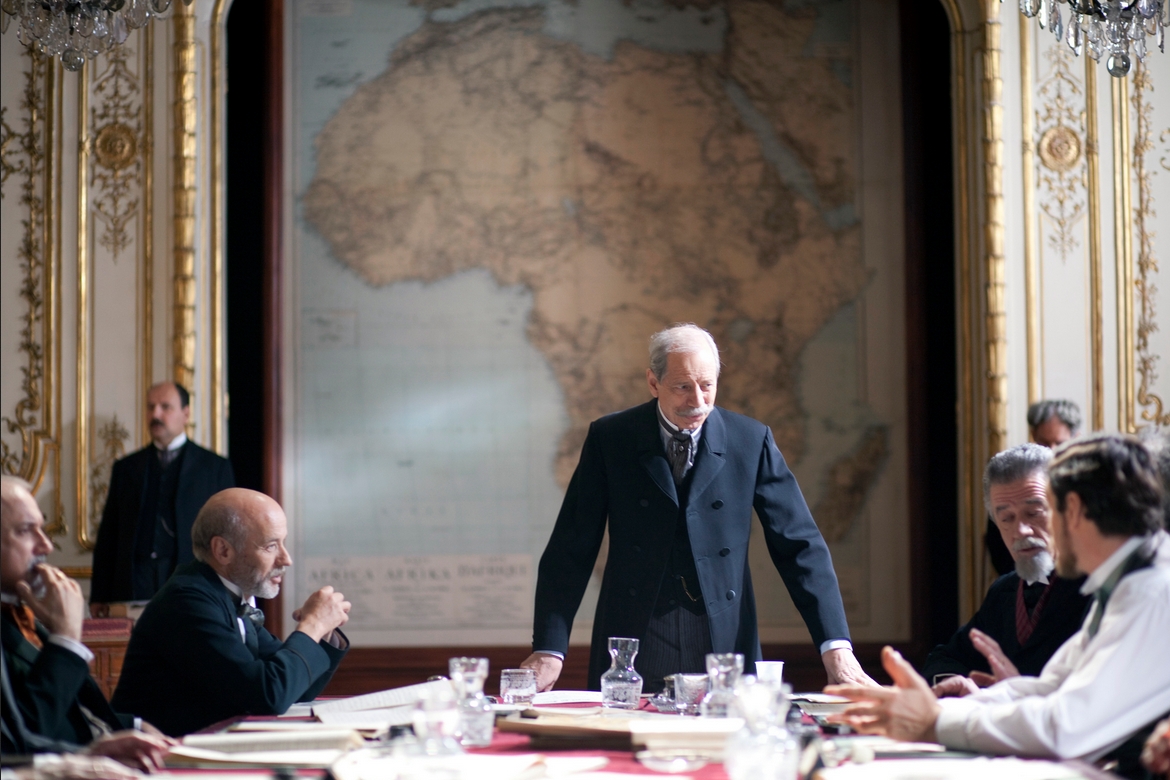 The next film in the Tournées Festival is Berlin 1885: The Division of Africa on Sunday, Feb. 23, at 4 p.m., in the Kirner-Johnson Building's Bradford Auditorium.
Presented by the Department of French in collaboration with the Kirkland Art Center, the film showings are free and open to everyone; suggested donations of $3. to the Kirkland Art Center are welcome.
The Tournées Festival is a program of FACE (French American Cultural Exchange), in partnership with the Cultural Services of the French Embassy, which aims to bring contemporary French cinema to American college and university campuses. The Kirkland Art Center is a non-profit, community arts organization on the village green in Clinton.
Joël Calmettes's Berlin 1885: The Division of Africa chronicles the Berlin Conference on Africa, one of the most ignominious – and little-studied – events of the past 130 years. At this meeting, held at Chancellor Otto von Bismarck's official residence in Berlin, the major European countries and the United States divided up the vast continent for their own personal gain without the presence of a single African. These proceedings set in motion the ruinous colonization of Africa that would irrevocably and disastrously change the fate of that land.
The Tournées Festival is funded by an annual grant awarded to American colleges and universities to support the screening of contemporary French cinema. Grants are awarded in hopes that schools will begin their own self-sustaining French film festivals. FACE is a non-profit organization dedicated to nurturing French-American relations through innovative international projects in the arts, education and cultural exchange.