Full Court Peace Founder Mike Evans '05 to Lecture
---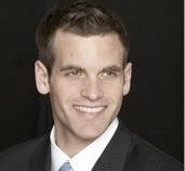 Michael Evans '05 will present a lecture about Full Court Peace, his peace-promoting organization centered around basketball, on Friday, Oct. 2, at 4 p.m. in the Science Center's Kennedy Auditorium.

Evans was first inspired in 2006 in Belfast, Ireland, a city in Northern Ireland torn apart by an often violent rivalry between feuding Protestants and Catholics. With the goal of inspiring small-scale friendship and cooperation between the two sides, Evans recruited and coached a high school basketball team made up of both Protestant and Catholic teenagers.

After months of fundraising, the team, the Belfast Blazers, raised enough money to travel to the United States and play in Evans' hometown of Weston, Conn. In 2008, Evans formed Full Court Peace with partner Dave Cullen, a close friend and co-winner of ESPN's 2007 Arthur Ashe Courage Award. Today, Full Court Peace's mission is to use team basketball to cultivate and inspire enduring friendships between teenagers from rivaling communities in war-torn regions of the world.

The event will be free and open to the public.