Full Slate of Visiting Lectures Rounds Out October
---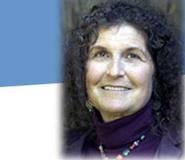 A number of well-known speakers - experts in a variety of fields - will be visiting Hamilton to present lectures in upcoming weeks. When classes resume after Fall Recess on Monday, Oct. 19, Dr. Arlene Blum, director of the Green Science Policy Institute, will present a lecture about the risks of chemical flame retardants.

Visiting artist Oliver Herring, whose works include sculpture, photography and video, will join with Emerson Gallery curator Ian Berry to discuss performance and art on Oct. 20. Robert L. Holmes, the McCullough Distinguished Visiting Professor of Political Philosophy at Hamilton, will present a lecture titled "The Gulf Wars, Western Imperialism, and the Just War Theory" on Wednesday, Oct. 21.

Also on the 21st, the Levitt Center Speaker series, Crisis: Danger and Opportunity, welcomes NYU Professor of Sociology Eric Klinenberg for a lecture on "Urban Crises." J. Heath Atchley of Western New England College will present a talk titled "Disturbing the Secular" as part of the new Humanities Forum series on Oct. 22. Hamilton's popular F.I.L.M series will host NYU professor Dan Streible lecturing about early fight films on Oct. 25.

A panel discussion, "The Future of Liberal Arts Education," with New Criterion co-editor Roger Kimball, Manhattan Institute scholars James Piererson, and Foundation for Individual Rights in Education director Adam Kissel, will take place on Oct. 26. Former Hamilton Russian exchange student Anna Badkhen will discuss her experiences as a female war correspondent in Iraq and Afghanistan on Oct. 27, and the Visiting Artist Series continues with a talk by painter Trevor Winkfield on Oct. 28. Rebecca Wadler '00, a representative of the Sierra Club, will speak about global over-population and its adverse environmental impacts, also on Oct. 28, in a HEAG-sponsored visit.

The month of October concludes with another Levitt series lecture, "Oil and War," by Michael Klare, director of the Fives College Program in Peace and World Security Studies, as well as a lecture /slide show presented by Jennifer Lowe-Anker, author of Forget Me Not: A Memoir, both on Oct. 29.