G. J. Ryan '72 Joins N.J. College Presidents Council Exec Board
---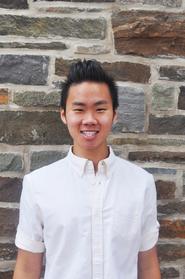 G. Jeremiah Ryan '72, president of
Bergen Community College
, Paramus, N.J., has been elected to the executive board of the
New Jersey Presidents' Council (NJPC)
. NJPC is a quorum of 50 college and university presidents, representing both public and private institutions, whose mission it is to make recommendations to state officials regarding nascent state programs, budgetary and student-aid matters, and New Jersey's master plan for higher education. NJPC reviews state policies and promotes public awareness of various initiatives and issues relevant to higher education. The council convenes throughout the year.
As of Ryan's election, NJPC's 18-member executive board includes five community-college presidents. Ryan has emphasized the importance of representing the needs of community colleges at what he sees as a crucial juncture for two-year colleges. Greater numbers of traditional and nontraditional students throughout New Jersey and the United States more broadly are looking to community colleges as portals to high-quality education at affordable rates, he noted. "As a member of the executive council, I will champion the cause of community college students and promote opportunities for their growth," he said.
Ryan has served as president of Bergen Community College since 2007. Bergen employs more than 850 faculty members to instruct 15,000 students enrolled in Associate in Arts, Associate in Science, and Associate in Applied Science degree and certificate programs. 10,000 additional students are enrolled in non-credit, professional courses via the support of New Jersey's Division of Continued Education and other bureaus.
Previously, Ryan served as president of Raritan Valley Community College, Branchburg, N.J., and of Quincy College, Quincy, Mass. He has been adjunct professor at each institution over which he has presided. Indeed, Ryan continues to teach a political science course at Bergen.
Ryan maintains numerous professional affiliations, including those with the American Association of Community Colleges, the League for Innovation in the Community College, the Community College Continuous Improvement Network, the Council for the Advancement of Education, and the United Way. During the 2005-06 academic year, Ryan served as a Post Doctoral Fellow at the Woodrow Wilson School of International and Public Affairs at Princeton University.
Ryan received a doctoral degree from Nova Southeastern University in 1983, a Master of Science from the State University of New York at Albany in 1979, and a Master of Arts from Stanford University in 1973.
He graduated from Hamilton with a degree in government and speech. As a student, Ryan joined Psi Upsilon fraternity and participated in student government.
Dr. Ryan resides in Edgewater, N.J., with his wife Gail S. Ryan.
adapted from
Paramus Post
press release and from Dr. Ryan's official Bergen Community College bio