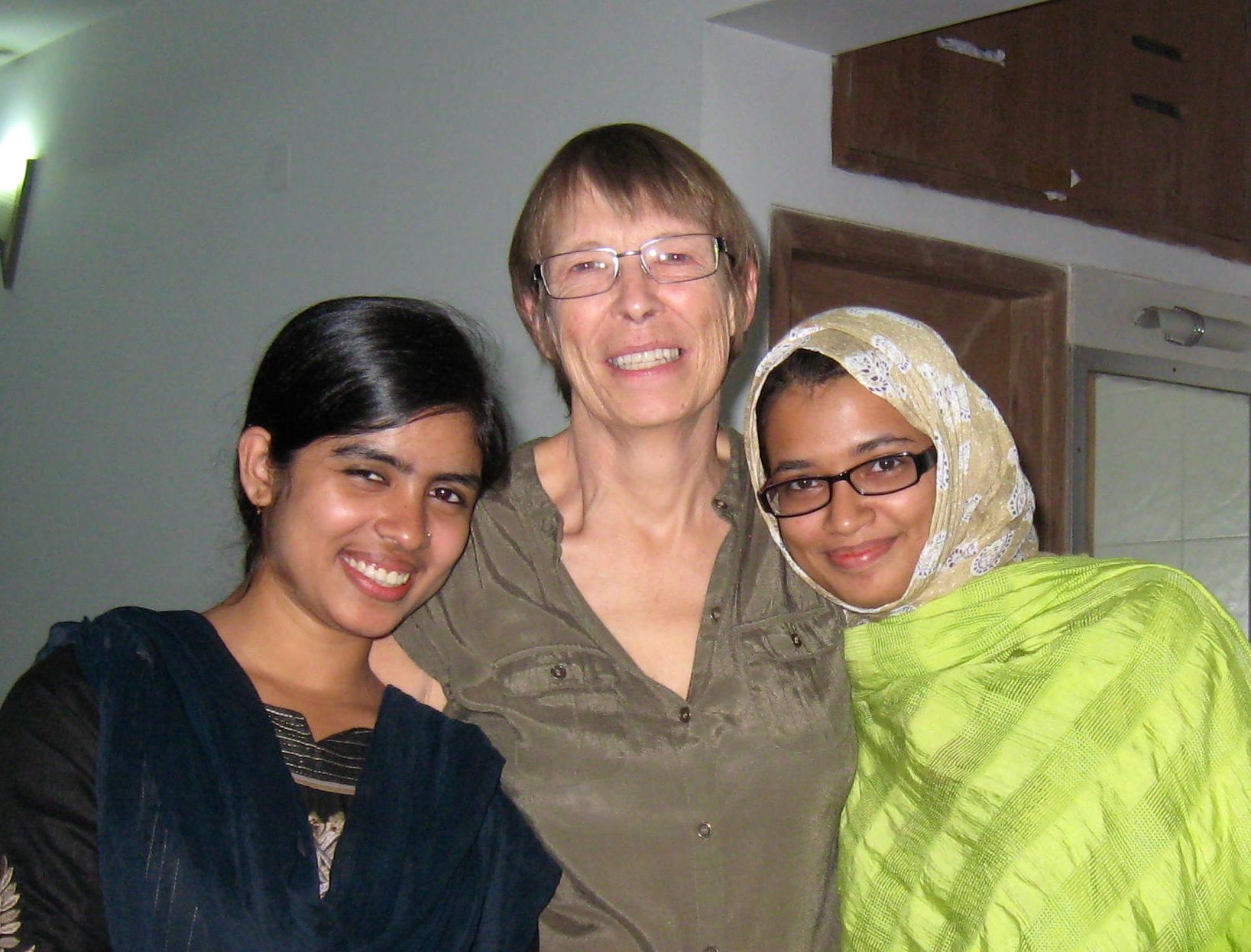 Professor of Biology Jinnie Garrett gave two talks as part of the International Women's Day celebration on March 11, organized by the Department of International Business, University of Dhaka in Dhaka, Bangladesh.
The first presentation was part of a panel "Women in the Workplace: Problems and Opportunities" and the second was a lecture titled " Embracing Success in Life: Ways to Forward."
Garrett is currently on leave from Hamilton and serving as the dean of the faculty at the Asian University for Women located in Chittagong, Bangladesh.