Gold Attends APA Meeting
---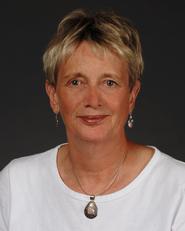 Edward North Professor of Classics Barbara Gold attended the meeting of the American Philological Association (APA) Jan. 3-6 in Seattle. The annual gathering of educators and scholars is the main meeting for classicists.
Gold interviewed post-doctoral candidates for a one-year fellowship in Munich to work on the "Thesaurus Linguae Latinae." Begun by the Bayerische Akademie der Wissenschaften in the late 19th century, the "Thesaurus Linguae Latinae" will be a comprehensive dictionary of the Latin language. The international project to create the dictionary is currently up to the letter R.
She also chaired a meeting of classics department chairs from liberal arts colleges across the U.S. The group, founded by Gold about 10 years ago, meets at the APA meeting each year to discuss matters of common concern.