Gold Discusses Simone Weil and the Iliad
---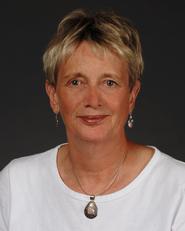 Barbara Gold, Edward North Professor of Classics, presented a paper on March 24 during the Women as Classical Scholars Conference at King's College in London.
In her talk, "Simone Weil: Receiving the Iliad," Gold discussed Weil's 1940 book The Iliad, or the Poem of Force. She examined the French philosopher's reaction to and interpretation of the Iliad, in particular her description of the effect of force (which Weil called "the center of the Iliad") on a human being.
Gold also explored whether Weil's unique analysis of Homer's poem can be read as gendered. According to Gold, "Weil is one of very few women to have translated and commented on the Iliad, and she has been accused by male critics of not understanding the joy of Homeric warfare."
Weil "often makes her statements through the eyes of female characters, and she has a special awareness of how human relationships have an impact on the impersonal violence of war," Gold added.