Gold Presents at American Philological Association
---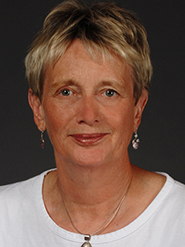 Barbara Gold, the Edward North Professor of Classics, attended the annual meeting of the American Philological Association in Chicago in January. She organized a panel titled "Contingent Labor in Classics: The New Faculty Majority?" (with Chiara Sulprizio, who previously taught at Hamilton) and introduced the panel.
She also gave a paper at another panel sponsored by European Gender Studies in Antiquity (EuGeStA) titled "Theories and Practices in North American and European Gender Studies in Antiquity: Why and How We Need to Collaborate." Gold's paper was titled "Classics and Gender Studies in 21-Century North America." She is on the board of EuGeStA.
Gold also attended a meeting of the Professional Matters Committee, of which she is an elected member and which sponsored the panel on contingent labor.