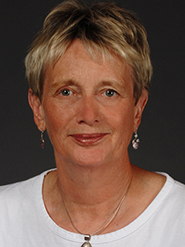 Barbara Gold, the Edward North Professor of Classics, attended the annual meeting of the Classical Association of the Atlantic States (CAAS) on Oct. 9-11 in Washington, D.C.
She presented two papers at the meeting. In the first, on CAAS grant programs, she discussed the Leadership Initiative Grant Committee that she chairs. The paper was presented as part of "Funding and Project Support for Classicists," a panel over which Gold co-presided.
The second paper, "How Gender Happens in Courses at Liberal Arts Colleges and in Volumes Edited by a Feminist Scholar," was part of a panel on "Fostering Research on Gender in Antiquity Across International Boundaries."
Gold also attended two meetings of the CAAS Board of Directors.