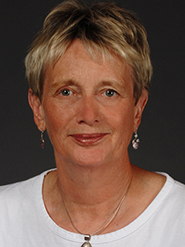 Barbara Gold, the Edward North Professor of Classics, recently served as an examiner for Wesleyan University's College of Letters comprehensive exams.
Each year, juniors in the College of Letters take a three-day sequence of written exams based on three courses (colloquia) they have taken in ancient, medieval and renaissance, and modern literature. The written exams are followed by a series of oral exams.
Two outside examiners are chosen to create the exams, grade the essays and give the oral exams at Wesleyan. Gold made up, graded and gave oral exams for both the ancient and the medieval and renaissance courses.